Here are some questions to consider the next time the urge to sell comes over you.
Every restaurant owner thinks about selling at one time or another. It may be because your restaurant is a red hot success and buyers are lined up at the door. However, there are also plenty of reasons to consider a sale that aren't quite so fantastic. Selling a restaurant isn't as simple as selling a home or a car. It takes a certain mindset to want to own a restaurant—and an even smaller set of people have both that mindset and the capital to throw around to buy one. Chances are, when you decided to start or buy your own restaurant, you did a lot of homework, soul searching and research before you took the plunge. Deciding to sell your restaurant is no different.
Why Should I Sell My Restaurant?
Many restaurant owners get into the business thinking they'll hold onto their restaurant until they retire at a ripe old age. The rarity of this happening is one of the main reasons why beloved establishments get lauded when they finally decide to throw in the towel. Many obstacles stand in the way of a good restaurant staying that way forever. Illness can affect the productivity of the owner, especially in later years. Burnout occurs from all those 16-hour days you owners usually put in. Economic conditions can change like the weather; eating out is seen as a luxury and is often the one that's first on the cutting block when families feel the need to tighten their budgets.
Deciding to sell isn't always because something went wrong with the business. Partnership disputes can arise from big life changes in friendships and relationships. Sometimes owners get bored once they've successfully launched a restaurant and want to see if they can do it again. A restaurant that makes money might get sold to provide capital for an even bigger restaurant or other business venture. Selling your restaurant doesn't mean you're out of the business; it just means you're changing things up and/or taking your life in a new direction.
Should I Update My Equipment First?
Even if you weren't in the market to sell, the answer to this question should be yes.  The better the condition a restaurant is in when it goes on the market, the higher the price it will fetch. Even something simple as pledging to go green can increase the value of a property in a potential buyer's eyes. The likelihood of being able to upgrade your equipment might be a function of your financial situation when you decide to sell. Updating equipment doesn't have to put you in the hole. If you dedicate a certain part of your finances to upgrading and replacing equipment, the money will be there. When you set up your budget, rotate your equipment upgrades. You don't have to update everything at once. Don't be afraid to shop around a bit, too. Consider leasing commercial equipment that requires large capital expenditures, like renting a commercial water heater. Oftentimes, the new owner can pick up the lease where you left off, saving your buyer money, long-term. Remember that restaurant sales take time, so chances are the business will be open while it's on the market. Better equipment will keep income rolling in while the perfect buyer discovers your business.
How Do I Appraise My Restaurant?
Deciding on the value of your restaurant means assessing all things of value, from the easiest to the most difficult. Physical assets are the easy part; you can put a fair market price tag on your equipment (and the building and the land, if you own it), and so on. Financials are next. Potential buyers will want to know if you're making money and will want to see bank statements and tax returns to back up your claims. Once you sell your restaurant, there may be employees wanting to continue on with the new owners. Keeping employees like this during the transition can make for an easier changeover since they already know how the business works and also likely have forged ongoing relationships with your regular customers and vendors. As a seller, it's your responsibility to disclose any liabilities as well, like debts, back taxes, looming repair costs, and so on. Failure to own up to liabilities can land you in court if the buyers find a surprise they don't like after signing on the dotted line. After that, things get more intangible. How well-respected is your brand? Are you feuding with any neighbors? How much will it cost to change the name on the place?
Who Wants To Buy A Restaurant?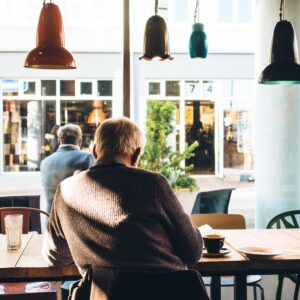 Restaurant sales often start like many business transactions; through word of mouth. Letting your friends in the business know you're looking to sell will let them know to send anyone that's looking to buy your way. Your accountant or lawyer might also have some ideas of interested persons, such as other clients of theirs or people looking to get into the business. If you belong to a trade group or business association, talking to other members is a good way to find buyers. There are plenty of people looking to buy a restaurant; the hard part is finding one that wants to buy your restaurant.
Beyond the traditional methods and word-of-mouth networks, the Internet is full of places where you can seek interest in your business. Websites like RestMart can help you find buyers all across the country. Local brokers can put your restaurant online too, but you should be careful about the impression this can cause in your community. The public rarely sees a restaurant for sale in a positive light and that can do some damage to your brand. Sticking with quiet inquiries and food-service-facing websites, especially in the early stages, are your best bet when you're still just considering selling.
Time to Look to the Future
If you've read this far, you're likely considering your options for selling your restaurant. The important thing to remember is to go into a potential sale with a plan. Be truthful to yourself about why you're thinking about selling. Make sure that the restaurant you're selling is the best one you can afford to put on the market. Honestly appraise the value of your business. Do a little market research to see who might be interested in buying. If the time comes and the price is right, you can make everyone that's part of the deal glad that they did it.
---
Image "The Crown…" courtesy of Flickr user ell brown licensed under CC by 2.0. All images in post licensed for use under the Creative Commons.