You simply can't afford to keep ignoring your water usage, not just for your profit margin, but also for the environment.
You've got a lot more than just rooms to manage. There's the kitchens, multiple public and in-suite bathroom facilities, pools and hot tubs, laundry, cooling, heating and landscaping. All of these places use incredible amounts of water, and if you don't understand how quickly those water usage costs can add up, then your hotel could be missing out on some serious money.
Wasted water means increased room fees, so you're ultimately losing out on maximizing your hotel profits. Plus, there's the environmental ramifications related to wasting all that water.
In the United States alone,
hotel and other lodging facilities account for nearly 15% of all commercial and institutional water usage.
That means that your hotel has a major impact on the water usage in your city; therefore, the responsibility lies with you to make sure you run and maintain an efficient and environmentally friendly establishment.
These water saving tips (among many others) have been proven to save hotels thousands of dollars in water related costs alone. For example, a hotel in San Antonio, Texas upgraded its restroom facilities with high efficiency toilets, showerheads and sink aerators, saving 7 million gallons of water and $35,000 in water and sewage bills each year. And if that's not good enough, they also reported fewer maintenance calls from their 397 guest rooms!
The bottom line: If you become as water savvy as possible within your hotel operations, you'll save and make more money, help your local community keep their water costs down, and help save the environment. It's a win-win situation for everyone!
Where To Begin?
Knowing what uses the most water in your hotel is the first step to becoming more efficient. Your restrooms, kitchens, laundry operations and landscaping consume more water than any other area. Luckily, there are plenty of solutions, and we're here to help!
Tips For Hotel Restrooms (Public & Domestic):
Low flow and high efficiency toilets will save you money immediately. Install them now and they will pay for themselves.
Install motion activated sensors for hotel sinks and restroom facilities. This not only controls the amount of time water is used, but your guests will appreciate hands-free options.
Have sink aerators installed; these reduce the flow of water by 1.5 gallons/minute.
Install showerheads that regulate flow; 2.5 gallons/minute or less will not bother your guests, while saving you big time.
Install timers in your hotel showers. This is a gentle reminder to guests to be conscious of water conservation.
Tips For Your Hotel Kitchen:
Upgrade to ENERGY STAR® rated equipment. This alone will reduce water usage by approximately 10%.
Install sink aerators to reduce the flow of water to 2.5 gallons/minute or less.
Install pedal operated faucets.
Turn off continuous flow water streams when not in immediate use.
Presoak dishes.
Only run fully loaded dish racks through the washer.
Defrost food in refrigerators instead of under running water. With just a bit of foresight, you will save thousands of gallons/year by eliminating this unnecessary cost.
Wash vegetables in water basins rather than under running water.
Fix leaky water lines immediately.
Educate your staff about water usage and encourage them to be conscious of how they use water.
(Check out 11 Super-Simple Tips for Reducing Restaurant Water Costs for more water-saving tips!)
Tips For Hotel Laundry Operations:
Upgrade to ENERGY STAR® rated equipment.
Participate in, and encourage your guests to participate in hotel linen and bed sheet reuse programs.
Only wash full loads of laundry.
Reduce detergent and water use by installing ozone systems.
Tips For Hotel Landscaping:
Water your hotel landscape 2 to 3 times a week instead of every day.
Remove weeds and other unwanted plants to preserve water for your desired landscape.
Do not over-fertilize or prune plants to avoid overstimulated growth.
Avoid hosing down hotel sidewalks, parking lots and driveways, unless absolutely necessary.
Install soil moisture override systems and timers on hotel sprinkler systems.
Time watering when evaporation is the lowest: early morning or evenings are the key.
Make sure irrigation equipment applies water evenly; if it's watering anything other than the lawn and garden, it's wasting your money.
Use mulch around plants to help avoid evaporation and keep weeds to a minimum.
You're Off To A Great Start
Now that you have a better understanding of how to save money with your hotel water usage, it's time to get to work. The longer you wait to begin implementing your hotel regulatory procedures and water saving equipment, the longer you're going to keep flushing money down the drain.
You're in the hotel business to make money. Taking control of how effectively and efficiently your hotel uses water directly affects how much money your hotel makes every year. Making money isn't just about renting more rooms, it's also about reducing your hotel expenses. You simply can't afford to keep ignoring your water usage, not just for your profit margin, but also for the environment. Try these water saving tips today!
---
Featured image courtesy of Flickr user Steve Johnson. Licensed under CC by 2.0.
Summary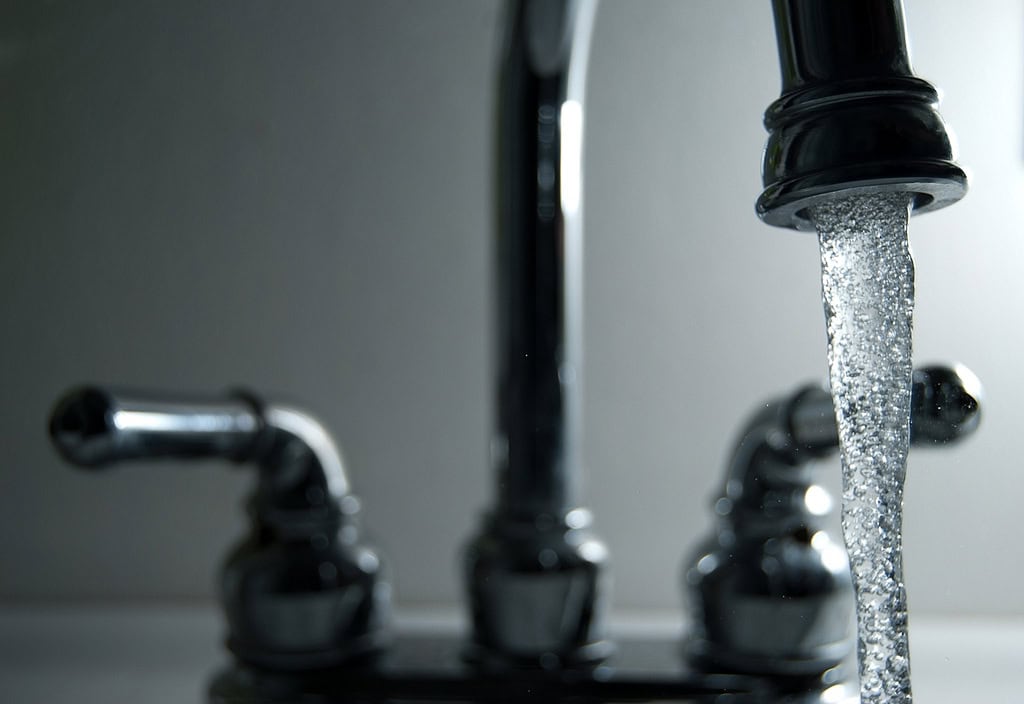 Article Name
Tons of Super-Simple Tips for Reducing Hotel Water Costs
Description
How can you reduce hotel water costs? These great tips will help. Start by educating your staff and guests about ways to cut down on water usage, and your energy bills will start dropping!
Author
Publisher Name
Publisher Logo