Results of Indiana's 2014 Hottest Kitchen Entrepreneur Challenge
On July 30, 2014 Indiana's Startup and Early Stage finalists in the Hottest Kitchen Entrepreneur Challenge competed for grand prizes at Ivy Tech Corporate College and Culinary Center in Indianapolis.
Here are the results!

Grand Prize Startup Winner: John Burkhardt & Andrea Burkhardt, Petality
Biz concept: Organic Flower Tisanes and Organic Flower Sodas: Delicious and healthy organic flower beverages and freshly‐brewed tisanes and sodas that would be packaged and sold to grocery stores, restaurants and online. See the IndyStyle preview.
Eddie Williams, Vineyard Fishery Deli
Biz concept: Creole & Mediterranean-inspired restaurant/deli specializing in smoked meats and seafood (salmon and shrimp) offering easy-to-go meals, in-store tapas and wine food pairings. See the IndyStyle preview.
Melissa Thornburgh, Indy's Bikery
Biz concept: premium handmade baked goods such as Japanese cheesecake, brioche donuts and chocolate mousse cake would be delivered to neighborhoods via bicycle with the goal of creating a worker cooperative. See the IndyStyle preview.
Grand Prize Winner, Early Stage: Matt Kornmeyer, Scratchtruck Bacon Marm
Biz concept: a sweet, smoky bacon marmalade that tops everything from burgers and meatloaf to scrambled eggs.  Challenge is to build distribution to large retail stores (Kroger, Marsh, Fresh Market etc.) and eventually expand the line with other items from the Scratchtruck food truck.
Ben Fogt, The Flatrock Flatbread Company
Biz concept: makes neo‐Neapolitan pizzas with fresh, locally sourced ingredients and sells as a vendor at public events and farmers markets and as a private caterer. Challenge is determining best channels of distribution and deciding whether to open a brick and mortar restaurant.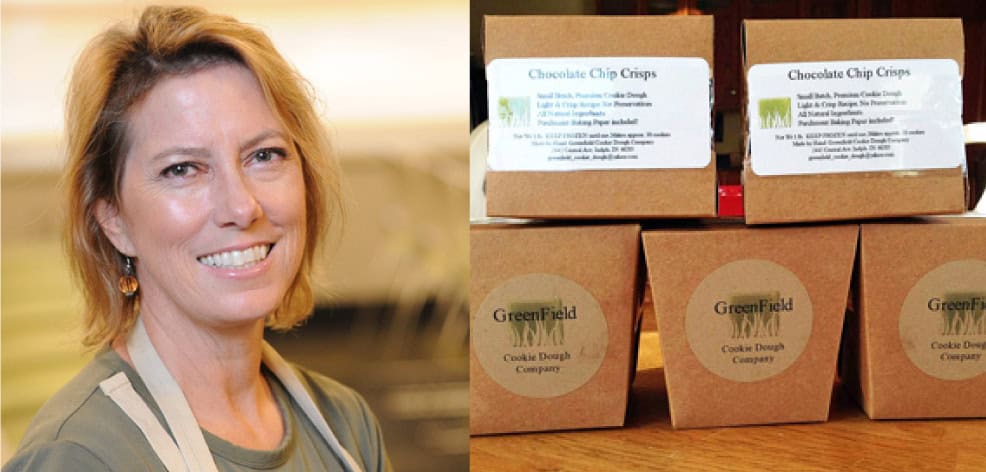 Lynn Driscoll, Greenfield Cookie Dough Company
Biz concept: makes an all-natural preservative-free take-n-bake cookie dough sold as a frozen product to extend its shelf life. Challenge is to find the best distribution method and market angle.
Finalists competed at Ivy Tech Corporate College and Culinary Center, 2820 North Meridian Street, Indianapolis on Wednesday, July 30th at noon.  The grand prize winner in each category received $2,000 in seed money from Reliable to start their business; expert consultation and a scholarship from Ivy Tech Community College; $1,250 in kitchen design services from Zesco.com and Navigator business plan and marketing plan software from ISBDC.
For more information, email info@hottestkitchenchallenge.com