Restaurants depend on hot water.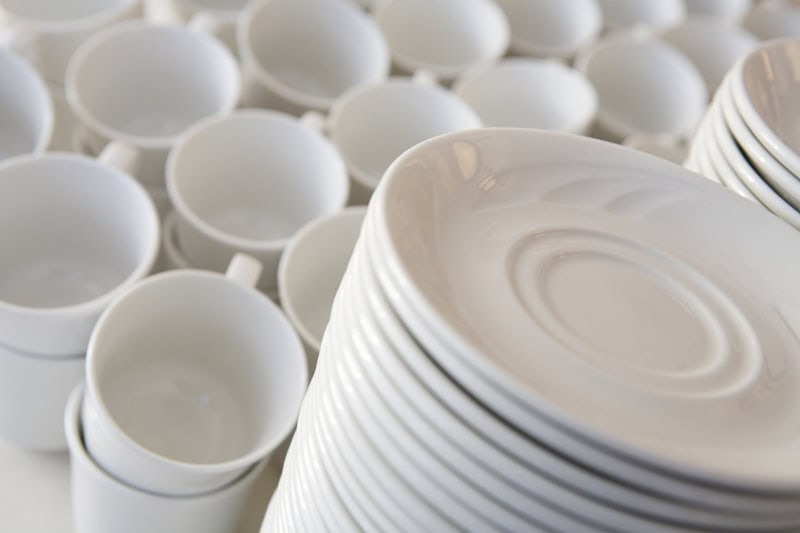 Your restaurant has a lot riding on your commercial water heater. After all, if the hot water's down, the kitchen's down. That means no food—and no customers! The fact is, food service runs on hot water.
If you're a restaurant owner, ask yourself these questions:
How would your restaurant function without hot water?
If your water heater unexpectedly dies today, what will you do?
How would a sudden shutdown affect your revenue and reputation?
Would renting a restaurant water heater be a more affordable option?
Working hot water is vital to your restaurant. When your restaurant's water heater breaks down, the time it takes to find a replacement significantly hurts your business—and your bottom line. The negative hit to your restaurant's reputation is a tough blow in this competitive industry.
If you lease a dishwasher or other commercial kitchen equipment, you know: renting takes the worry out of your kitchen operations. And when your equipment goes down, service is just a phone call away.
If your restaurant has no hot water, you're forced to shut down. Every minute counts.
Without hot water, food service grinds to a halt. When your water heating equipment fails—and it will, because it's used a lot—a single phone call is all it takes to get the service process in motion.
Our trained water heater technicians rush to your job. They know how to fix your water heater on site and they're equipped with the right parts and tools in tow. And if restaurant water heater repair isn't possible, new water heating equipment is installed fast. Typically, your restaurant is up and running within hours, minimizing the impact on your kitchen and your customers.
Restaurant water heater rental and replacement from Reliable Water Services is available 24/7, 365 days a year. Our fast service limits downtime, quickly returning your restaurant to full speed.
Average restaurant hot water usage varies based on daily operations, but all establishments must always be up to code. The Health Department requires every restaurant to have access to 125 gallons of hot water per hour. Does your water heater perform to this standard?
We rent commercial water heaters and related water heating equipment to restaurants throughout Wisconsin and Indiana. Water heaters work harder in cold weather—and as a Midwestern company, we understand winter is no joke. Reliable Water Services works with local restaurateurs to ensure you always have the hot water you need to stay in business and up to code, year round. With a Reliable water heater rental or service plan, your hot water equipment is covered in any water heater emergency. [Learn more about renting a water heater for your restaurant!]
If you're building, expanding, or renovating your restaurant, let us help determine the most efficient commercial hot water heater for your space. Our technicians will assess your commercial water heater sizing needs and find the perfect fit.
Do you need other commercial water equipment to go with your water heater? We also rent and service: booster heaters for high-temp sanitizing dishwashers, water softeners & filtration systems, recirculating pumps and more!
Commercial equipment coverage options include:
Premier Rental Plan: Our turn-key solution for all your commercial water heater needs! Plan includes equipment + installation + 24/7 service + replacement when equipment fails.
Standard Rental Plan: equipment + 24/7 service + replacement when equipment fails.
24/7 Service Plan: Around the clock service coverage on your own commercial water heater.
Lease-to-Own Agreement
Learn more about restaurant water heaters:
Reliable Water Services' Boiler Room Blog provides industry news and tips, money saving advice, and other helpful information for restaurant owners. Check out our Restaurant Industry posts for more information!
Thinking about renting your water heater? We can walk you through the advantages of commercial water heater equipment rental.
Know the early signs of water heater failure to avoid disaster in your restaurant.
Check out these helpful posts to reduce energy costs, cut waste, and improve the performance of your restaurant: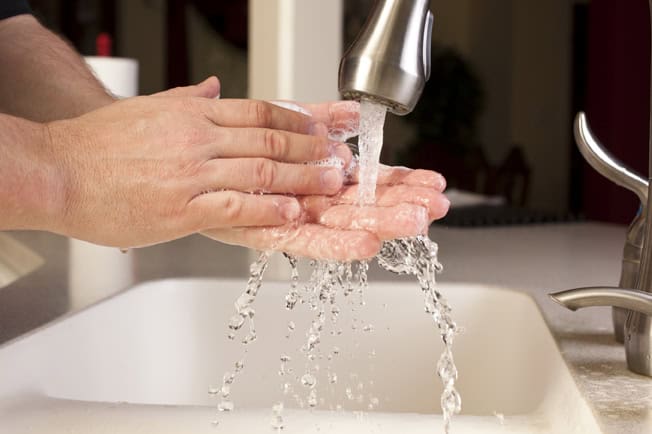 Water Heater Down?
---
NO HOT WATER IN YOUR RESTAURANT?
Restaurant water heater leaking? Not enough hot water? Booster heater not sanitizing?
If you have any hot water emergency, call us any time, day or night:
1-800-356-1444
24/7 Repair Service