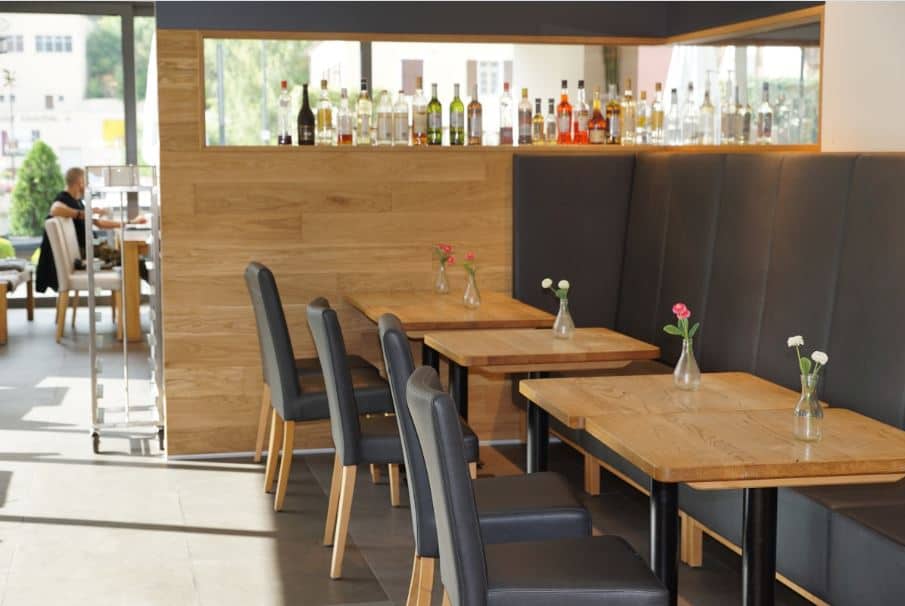 How to Start A Restaurant: Avoid These 4 Most Common Mistakes
Common, avoidable mistakes sink even the best intentions, but being aware of them can help you take them head-on.
There are a lot of good reasons for starting a restaurant. You have a deep passion for food, you're in love with a clever and unique restaurant concept, or maybe you have a family recipe that's sure to reel in customer after customer. Do you want to know how to start a restaurant and avoid the common mistakes often responsible for a venue's failure?
There are just as many—if not more—pitfalls that can trash a restaurant before it's been open for even a single year. Some of the mistakes are obvious, but others can sneak up on both fresh-faced rookies and established restaurant owners alike.
Mistake #1: Starting A Restaurant with Not Enough Capital
Opening a restaurant is neither cheap nor easy. No matter how much money a restaurant starts out with, it never seems to be enough. Many owners think to save up for the obvious costs like rent, equipment, and staff. But the soft costs—things that most owners don't think off the top of mind—can eat away at your profits. Permits, fees, applications, and all sorts of red tape always cost time as well as money. Professionals recommend a 10-15% emergency fund above your initial budget to cover the things you don't expect but are likely to happen.
Acquiring and working with outside partners is fine, but you must ensure that everyone clearly understands how profits will be allocated. In other words, "who gets what" in the deal. Take a moment to consult with a lawyer before agreeing to anything. Even if you have friends who are willing to assist you for free (or a free meal or two), spending the money for a few billable hours will save you capital in the long run, should things go wrong with the partnership. The pain of financial planning now will be well worth it, especially should you decide to sell your restaurant at a later date.
But what about saving money when you're starting a new restaurant? Yes, that definitely counts for more than one might expect and can be the key determining factor between success and failure. Because start-up costs are initially high when opening a restaurant, it's critical that you and your staff can save money wherever possible. This includes reducing restaurant food waste, saving on costs related to purchasing food ingredients (or growing it) and alcohol, and especially on finding ways to save when it comes to energy usage. It may come as a surprise, but energy costs related to gas, electric, HVAC and water rapidly increase the amount of money your new restaurant must spend on operating costs.
How to Start A Restaurant Hot Tip – Save Money the Smart Way
What's one great way to save on capital expenditures? Rent your commercial water heater. Avoid spending thousands on a new water heater or blowing thousands on costly repairs. You can rent a commercial water heater for an affordable monthly fee, plus you get 24/7 service when your hot water equipment breaks down. Inheriting a used commercial water heater? Don't risk it! Try an affordable service plan today.
Mistake #2: Trying to Be Everything to Everybody
The more menu choices, the more people will want to eat at your place, right? Perhaps… if you're opening an all-night diner. Yet even then, most customers are only looking for something that will pass muster for late night, post-bar time food. As a rule of thumb, it's much better to be a specialist than a generalist in the restaurant business. The fewer items on your menu to start, the more you can concentrate on getting those items right. Don't try to follow every food trend in the industry. Hungry customers crave specific types of food when they go out to eat. The more specific you are, the more likely that customer will think of you when their stomach oversees their wallet.
Good owners have a good concept in mind when starting a restaurant. Great owners know when to modify that concept during the building period. It's easy to think that once you've opened, good reviews and word of mouth will draw customers from all over to eat your dishes. Paying attention to your market is a necessary first step.
How to Start A Restaurant Hot Tip – Target Your Market
Downtown restaurants that have fast, quick lunches for office workers on the go tend to be top of mind when noon rolls around. If your restaurant has a bar and the food is great, people are more likely to think of your concept after work. Solve their problems at lunch and your restaurant will likely lure customers back after work when everyone needs a drink or two to wind down. You might have a particular type of customer in mind, but when you're first getting started with a new concept, you've got to claim the customers you can get.
Mistake #3: Making It Up as You Go vs. A Restaurant Business Plan
You may not think it's necessary. You may be a long-time restaurateur, or simply think that your vision is, "really, that clear and amazing." That's great—really. But it does little to change the fact that YOU NEED A RESTAURANT BUSINESS PLAN!
All too often, most (or all) of an owner's restaurant business plan for opening a restaurant resides squarely inside of their head. The owner has a lot of responsibilities and, as such, should be handling them. But not all of them—that's why you hire staff. The owner shouldn't also be cooking, seating guests and unclogging the toilet. Getting in the way of your staff may seem like it's helping, but it's really telling the people you hired that you don't trust them to do their jobs. Morale in the fast-paced service industry frequently tends to be a difficult, if somewhat fragile thing.
Having a restaurant business plan is a good way to work out any kinks that occur along the way, develop both front and back of house procedures, and get some practical experience. A great method to help you with your restaurant business plan is to host a soft open. There's a reason most theaters have dress rehearsals before the production claims and opening night. There's a big difference between running through just the motions in theory, and actually getting some experience doing it in real-life with unpredictable customers and contact with the public.
Once you have the procedures that make up your restaurant's business plan ironed out, write them down. Make sure your employees stick to the right portions and measurements you choose. Use spill logs and waste sheets to account for lost food and alcohol product. When you've trained your team to do things a particular way, they'll intuitively know when they're right and when they've made a mistake—without you having to eat the cost, spend time retraining, or worse, being forced to yell at them.
How to Start A Restaurant Hot Tip – Professionalism is Key
A note on getting mad: It can be easy to lose your cool and yell at an employee, but it's never professional and ultimately, it never has the desired effect. While it can be difficult to stay cool, keep in mind that everyone makes mistakes—even you. Instead of yelling, use the mistake as a learning opportunity. A lot more progress can be made if you treat your staff with respect and dignity. Not to mention, it helps to create a more positive work environment, which will only work in your favor, and ultimately, your restaurant's bottom line.
Mistake #4: The Wrong Place at the Right Price or The Right Place at the Wrong Price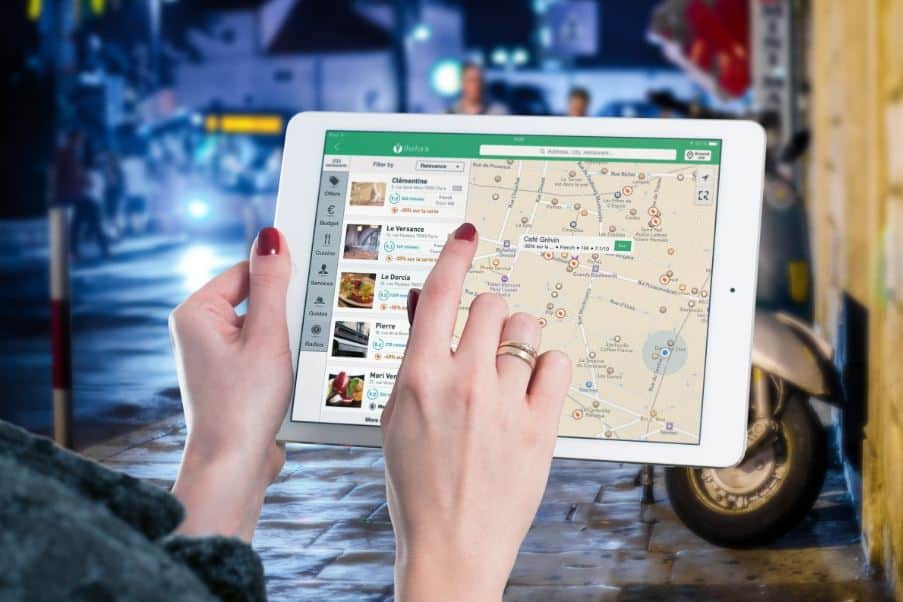 Location, location, location! A good location can make the difference between a thriving restaurant and an endangered one. Market awareness when selecting a location is key here. If you operate near a campus, you'll want to offer simple, easy fare that students can grab and go. An Italian restaurant near an affluent subdivision should have excellent wine on the menu. If you're willing to be flexible, add some items to your menu that fit your location and the customers that walk by, say if there's a gym or dance studio next door. If your vision is unimpeachable, waiting for the right location might be a better option.
How To Start A Restaurant Hot Tip – Patience Pays Off
There's often a temptation to pick a location solely based on rent. Lowered rents are there for a reason. A bad location means customers have to hunt to find you, which is usually not something people want to do on an empty stomach. Getting the word out about a hard-to-find location through signage, advertising, and other methods might soak up whatever savings in rent you have, combined with the loss of clients who don't want to go out of the way to find your kitchen.
Starting a new restaurant isn't for everyone. It takes passion, patience, and determination. Not to mention a significant amount of start-up capital. A little bit of luck never hurt, either. These four most common mistakes frequently sink the best of intentions but being aware of them can help you take them head-on.
Be ready to spend a little (or a lot) more money than you think you need. Focus on your menu, your concept and whatever else makes your restaurant an ideal dining destination. Once you've got your procedures and best practices down, write a restaurant business plan so you don't forget them or forget to hold your employees to them. Make sure your location fits with the product you're selling to better get people in the door. Every little bit helps. Avoiding common mistakes means you'll have more time to deal with the unexpected.
Best of luck, restaurateurs!
---
Image "Open" courtesy of Flickr user Clarence licensed under CC by 2.0. All other images licensed for use via Pxhere.