Current Research Suggests Future Lack of Housing For Seniors
How do we keep up with senior living trends to meet the demands for housing in the growing senior community?
Over 75 million people were born during the Baby Boom—the post World War II generation that stretches from 1946 through 1964. Many Baby Boomers are already starting to look into their options for assisted healthcare, and many more will be within the next decade. More potential customers means that healthcare centers that act now can prepare to capitalize on the rise in eligible customers. A recent study suggests that, very soon, demand for senior housing will severely exceed the supply.
The AARP Report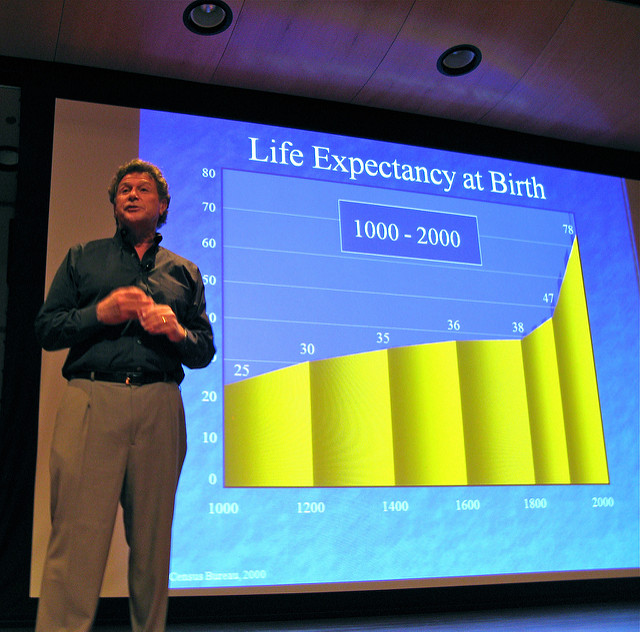 One of the largest issues faced by seniors (as reported by the AARP) is the high cost of long-term care, much of which must often be paid for out of pocket. This may cause more seniors to seek in-home care and other alternatives to moving into an assisted living facility. Providers that offer options beyond traditional care will be the ones who more quickly adapt to the changing market.
Traditionally, retirees would come into their golden years with a pension, a savings account and Social Security to draw from for financial needs. The report found that more and more, retirees are carrying their debt into their retirement. They still worry about mortgages, credit cards and other money problems. They'll still need top care provided by great professionals, but facilities may need to be more flexible in their payment plans. Full-time care may be out of reach financially, but your center can still offer services to seniors at different need levels.
Trends in Senior Living
The Baby Boomers are rapidly becoming the main demographic within the senior market. They are an active generation—living for decades, going where they want and doing what they want. They don't want the same type of care their parents had. Despite not having the financial stability of the last generation, they still know their value as customers and how to get what they want as consumers. Their generation doesn't want one-size-fits-all healthcare. They want plans tailored to their lifestyle, their finances and their preferences.
Boomers want options like holistic healthcare, which goes beyond medical treatment into keeping mind, body and spirit strong. They also want more options for in-home care, transportation and activities. Building a community is just as important as monitoring health issues. Boomers want to spend the remaining years of their lives in facilities where they can host family and friends as if they were in their own homes. The more amenities they demand, the more that facilities will change to meet their desires.
What to Do Right Now
It's never too late to start adapting your facilities for the future. Even slight changes can have an impact. For example, falling is one of the biggest threats to seniors over the age of 65. Be sure that your facility doesn't have rugs, obstructions or other areas that could cause a fall that endangers a resident.
And take your first steps to go green. Many Boomers want to protect the environment for their kids and grandkids, so doing something like changing all the light bulbs in your facility to LEDs is an attractive fact you can drop in your sales pitches and on your website.
A slightly more intensive improvement might be an on-site garden. Gardens like these build community because they encourage residents to get out and do something, which increases overall happiness. Successful gardens also lower food costs by providing fruits and vegetables without food company markups. Gardens can even get your residents into the community if they take their harvests to farmers markets or donate them to food charities.
Investing for the Future
One sure way of keeping a community together is keeping your employees happy. It takes a lot of time and effort to train new employees, but it also impacts your facility's community when a beloved staff member leaves. Staff members spend a lot of time with residents every day and relationships are bound to spring up out of familiarity. Listening to staff concerns can work wonders. Another approach involves supplying your staff with the latest in senior care technology. More and more devices are computer controlled or app monitored, especially for those care workers who head out into the field.
Take the time to expand and explore your potential markets. You may already have an assisted living center, but your community might not have much in the way of independent living. Your area may lack a service provider that provides in-home visits. Memory care is a rising concern for many seniors. Getting in on these options now means that, as your client base grows, you're likely to become the most renowned facility in the area when it comes to these parts of the market.
More seniors means more potential customers. Trends pointing to a lack of housing are good news for assisted living facilities that look to the future. Rising medical costs and continued debt means seniors are looking for flexible options for their housing and care. Baby Boomers want newer options for their care that are both engaging and comprehensive. You can take action now with small changes to appeal to the Boomers that are already in the marketplace. By investing long-term in your employees and expanding your brand into new markets, your facility will be on the cutting edge as demand grows. Facilities that take the long view will see the findings of the research to be a blessing in disguise.
---
Featured image "Sunrise Senior Living" courtesy of Flickr user Elliott Brown licensed under CC by 2.0.
Image "Age Wave" courtesy of Flickr user Steve Jurvetson licensed under CC by 2.0.
Image "the gentelmans" courtesy of Flickr user shira gal licensed under CC by 2.0.
Image "Lunch at Cascades" courtesy of Flickr user Connie Ma licensed under CC by 2.0.