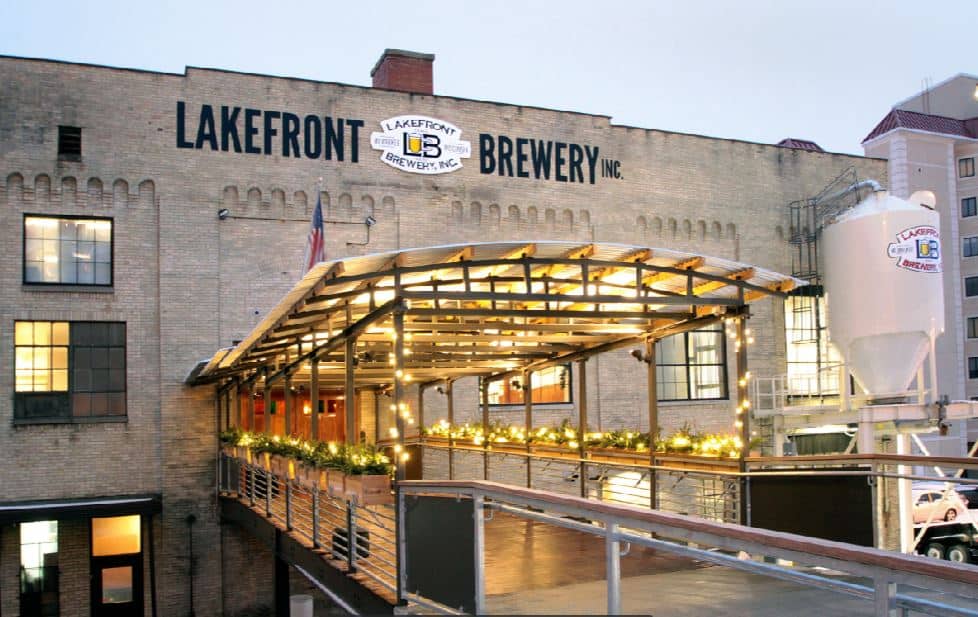 Lakefront Brewery is a thriving and beloved brewery and restaurant at the heart of Milwaukee's riverfront.
Founded in 1987 by two brothers, Russ and Jim Klisch, this iconic beer establishment has been providing the Milwaukee community with good beer, good food, and even better memories for over 30 years. Interestingly, their ever-popular restaurant, located in the brewery's beer hall, wasn't always part of the plan.
We sat down with Russ Klisch, president and co-founder of Lakefront Brewery, and Mike Walker, Lakefront Brewery Front of House Manager to learn more about what it's like to run a brewery restaurant business, how to create great brews, and the details of Lakefront Brewery's journey to becoming a treasured Milwaukee staple.