Wisconsin's 2013 Hottest Kitchen Entrepreneur Challenge
Finalists of this year's Challenge had something in common – they all incorporated Wisconsin-made ingredients with concepts that would not only be delicious but also marketable in our community.  Their culinary concepts were tasted by judges on July 31, 2013 at MATC's student-run restaurant Cuisine.
Grand Prize Winner: Marcus Thie, Sauceformations
Biz concept: A line of gluten-free and Paleo-diet friendly organic sauces for home chefs including Tomato Choka, a recipe from Trinidad packed with flavor and nutrients. He wants to launch StreetBeet, a food truck where he can promote locally grown food and showcase organic recipes featuring his sauce line.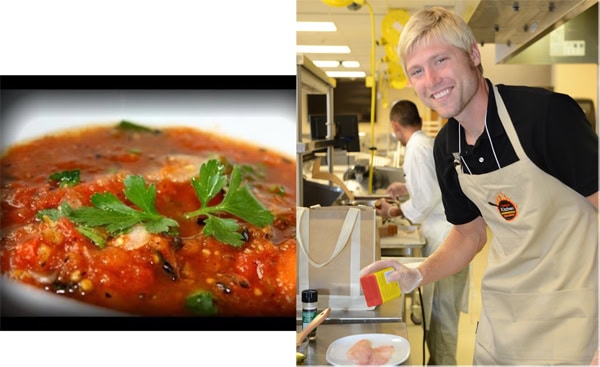 Pete Cooney, Pete's Pops
Biz concept: A frozen treat made with fresh fruits and natural sugars in flavors like Strawberry Basil and Pineapple Jalapeno.  Cooney wants to produce through a commercial kitchen, start selling via a push cart at local events and ultimately distribute through area grocers.
Andrew Bechaud, Bechaud Elixing Co.
Biz concept: A line of handcrafted small batch beverages made with Wisconsin agricultural ingredients. Tempting flavors include Chocolate Chai Veloute and Spring Blossom Cherry Soda.  His dream is to start a small production facility and sell to local upscale grocers such as Sendik's or Whole Foods.
Marcus Thie, the grand prize winner, received $2,500 in seed money from Reliable Water Services, a comprehensive entrepreneurial consultation package from Milwaukee Area Technical College, $500 of professional cookware from Boelter Superstore and a two-hour private meeting with food industry executives serving on FaB Milwaukee's Advisory Council.
Judges for the contest included: