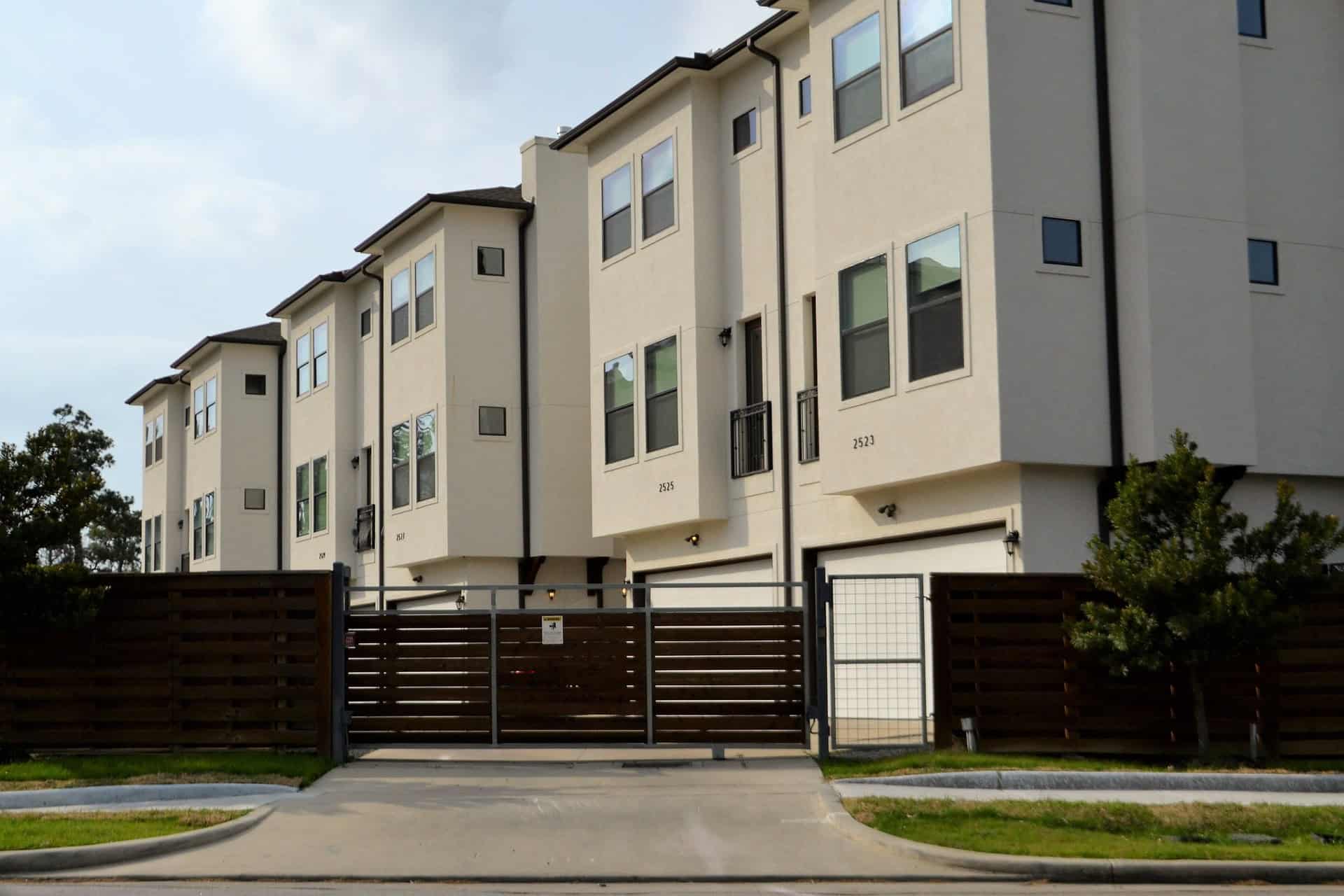 Should You Hire Professional Property Management?
As an apartment owner, it's likely you often wonder if you should hire professional property management.
The role of a landlord comes with a lot of responsibility. The pressure to keep up with tenant demands, care for your building, and resolve unexpected conflicts piles up. Working with a professional property management company is an effective way to offset extra stress for building owners. From maintaining your grounds to handling contracts, managing on-time tenant rent payments, and keeping the peace between residents, hiring a professional property management company is a great way to manage your hectic workload and reduce daily stress.
As you already know, acting as a landlord for one or several different properties is a very demanding role. Residents are relying on you as their main point of contact when there's a crisis. Luckily for you, professional property management teams are here to help. These skillfully trained professionals make it their top priority to keep vacancies low, profits high, and tenants happy at all times.
Through the good and the bad, professional property management companies are experts in the housing industry and know exactly how to handle any situation thrown their way. Although an extra set of hands is always helpful, there are a few different aspects to consider before hiring a professional property management company. Ask yourself the following:
Do you own more than one property in several different areas?
Are you willing to delegate tasks and let go of some control?
Are you currently struggling to keep up with tenant demands?
Are you busy and overwhelmed by your never-ending to-do lists?
Are you failing to fill vacancies in a timely manner and schedule showings?
If you answered yes to any of the above questions and you're still wondering, should you hire professional property management? The answer is YES! The various pros of hiring a trained and experienced professional building manager will help your housing business get back on track and continue to thrive. So, what are you waiting for? Now's the time to take some of the landlord work off your plate. Here are 4 excellent benefits of hiring professional property management.
4 Benefits of Hiring Professional Property Management
1. Consistent and Quality Resident Interaction
The people living in your properties determine the success of your business. Your residents have a huge impact on the building environment. From ensuring that residents are polite, good neighbors to making sure they pay their rent on time, hiring property management can help. Trusting residents to respect their unit and neighboring spaces is important and requires oversight. Professional property management companies make it their top priority to ensure quality, good tenants ALWAYS occupy your buildings so you don't need to worry about any unforeseen issues.
If you manage several different apartment buildings or complexes (especially located in different neighborhoods) it's impossible for you to be everywhere at once. As the building owner, you're only one person and making yourself accessible to all residents at all times is simply not realistic. Hiring a professional property management company means your tenants always have someone onsite and available 24/7 to contact with a question. Rules will be consistently enforced and the quality of life at each of your properties will be maintained at the highest standard possible.
Professional property management companies also help with the vetting processes of all prospective tenants so you can sleep soundly knowing the residents occupying your properties are always trustworthy and reliable. Most professional property management businesses have the means to conduct sophisticated background checks, credit checks, and reference checks to verify all tenants, ensuring your building's reputation is never compromised. Most importantly, professional property managers already know the warning signs of problem tenants and will guide you in the right direction.
Look at it this way—it's much easier to meet the demands and interact with one point of contact for each building than hundreds of residents. Let your property management company deal with the details, from managing maintenance and groundwork to screening new tenants. The benefits of consistency and reliability are well worth the cost of investing in a great professional property management company.
2. More Efficient Landlord to Resident Communication
Landlord-resident communication is a tricky part of running any business in the housing industry. The good news is professional property management companies act as a bridge between you and difficult residents to help promote only positive landlord-tenant interactions. Professional property management companies shape healthy and productive relationships by identifying tenant needs ahead of time, so miscommunications are avoided.
Better yet, property management companies often bring a great deal of experience and even legal protection to the table. They've dealt with difficult situations before and they'll protect you from getting yourself in hot water.
By hiring skilled professional housing managers to interact with your bad tenants, most issues will resolve themselves before you need to get involved; this way you can spend your time handling other, more important tasks. When residents need access to speak with a person ASAP, urgent help with a maintenance issue, building complaint, or just an answer to a general question regarding their unit, professional property managers are there to help you skillfully communicate and get the job done.
As a property owner, there are a lot of people counting on you. Stretching yourself too thin will only cause miscommunications and important comments and requests to fall through the cracks.
Professional property management companies understand the importance of efficient landlord and resident communication and know what it takes to make sure you, as the landlord, and tenants always feel heard and acknowledged. Proper communication will stave off a variety of issues before they become dire.
3. Fewer Vacancies and Quicker Turnaround Time
When there are open units to fill or a renovated property in need of new tenants, professional property management organizations can help. These professionals understand the importance of minimizing vacancies and turnaround times in order to keep your housing business profitable. Often, their success (and job) depends on keeping your building full and profitable.
Professional property management companies bring experience and support to the table. They understand the position you're in and know that, as a property owner, keeping vacancies low and profits up is always the number one priority. They'll use their connections to promote your building, help advertise, and ensure that property is shown to potential residents in a timely manner.
Property management companies carry with them a lot of experience filling empty units and finding reliable tenants to fill them. These trained professionals understand how prospective residents think and know exactly how to strategically present any type of space based on area and location to attract interested individuals. Professional property management companies make it their number one priority to fill every vacant unit available.
Marketing your properties is another huge part of successfully filling vacancies. Professional property management companies will spread the word about your open apartment buildings or townhouses through the right mediums. From specialized websites online to social media platforms and other housing apps, professional managers will schedule showings and fill each and every one of your properties with quality residents.
With loads of experience, property management companies know how to keep your vacancies low and housing business thriving.
4. Better Reviews for Your Housing Business
With an overwhelming number of housing options available in most cities these days, hiring professional property management may be just the thing you need to set yourself apart from the competition. The elevated quality of customer care and attention to detail for tenants will impress potential residents and result in top-notch online reviews. What customers have to say about you and the team of professionals representing you matters.
Hiring professional property management will elevate the living experience for your renters and thereby promote your business in the best way possible. Whether it's through word of mouth, a friendly recommendation or an online rating, better reviews mean more success and that's great for everyone all around!
In this business, reputation matters greatly. One bad review or negative tenant can turn away others and leave you with vacancies. If you want to keep your property full, keep your residents satisfied.
Whether you're overwhelmed with the never-ending tenant demands, wish to improve landlord-resident communication, or just want to improve your company through minimal vacancies and stellar reviews, hiring professional property management is a great investment for your housing business.
A professional property management company is worth the price to keep your building occupied. With extensive experience, expertise and helpful advice, a property management company offers you an edge above the competition. Better yet, professional property management companies will help attract new business to your properties.
It's easy to get caught up in the chaos and stress that comes along with the role of landlord. A study reported Towergate Insurance found that a whopping 67 % of property owners found themselves more stressed each year and 25% reported the job of a landlord is much more stressful than they originally anticipated.
Take the stress out of your job. Professional property management companies add to the quality of your services and decrease any of the negative pressure you might experience. Keep your building running smoothly by outsourcing extra help today!
---