Sprucing Up for Spring: Improve Your Building's Curb Appeal
Spring cleaning doesn't stop at the front door!
Spring is a time of renewal. As the flowers bloom and the birds return, rental agreements start to reach their conclusion. Whether in a college town where students leave for the summer, or a complex where wedding season means couples move out and into their first home, spring often brings "now renting" signs. Potential renters often decide whether or not to consider a building at first glance. To avoid vacancies, it's crucial you increase your building's curb appeal.
Spring cleaning usually refers to the sprucing up that takes place the inside a residence but taking time to enhance the outdoor space of your apartment complex ensures potential tenants will check out your building. This is especially important as you prepare for summer months when occupancy drops and you may struggle to find and keep good tenants.
Get Your Building's Curb Appeal On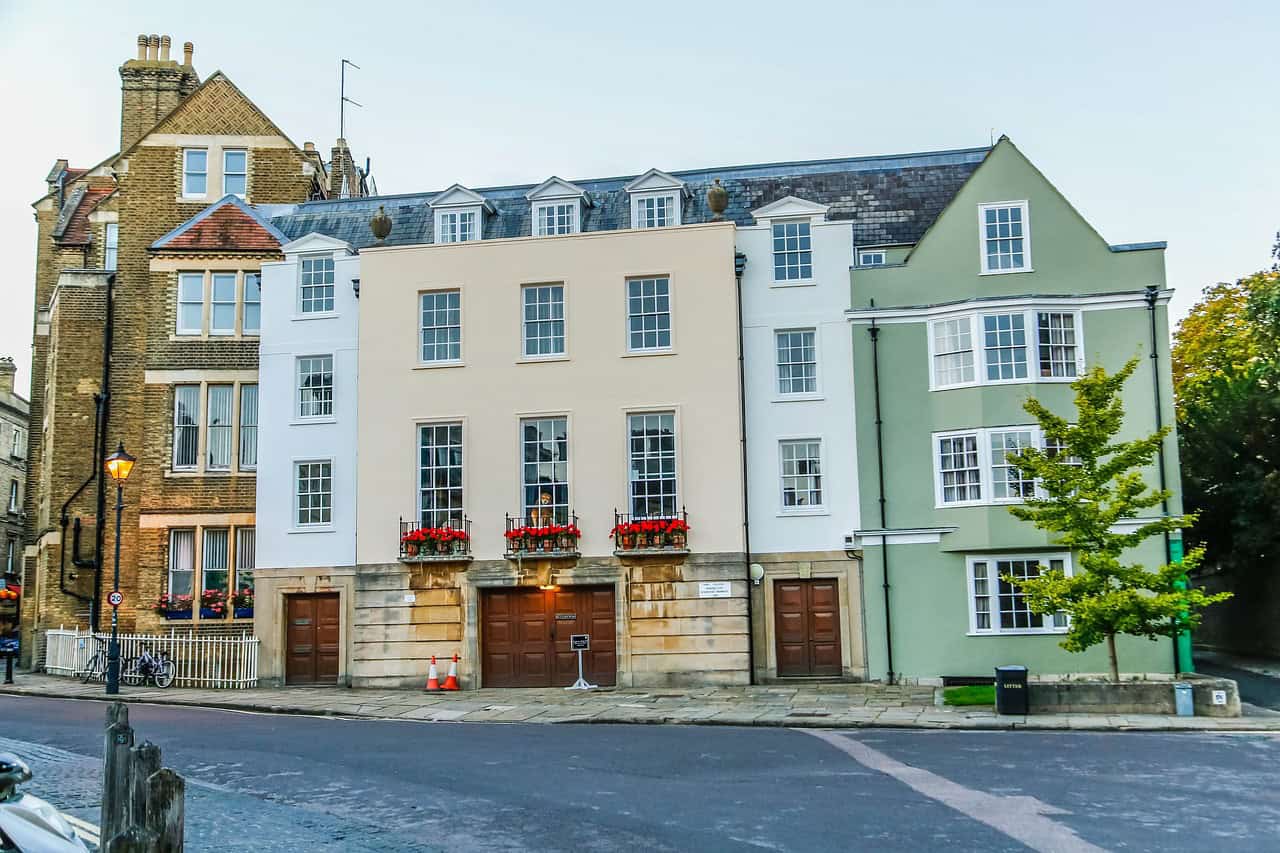 Realtors speak of curb appeal when discussing a property's marketability. This term originally applied to single-family homes, but smart building owners know curb appeal is just as important for rental properties. Apartments are certainly no exception to this rule.
The external look of any apartment building gives a first impression to potential renters and a bad one is hard to overcome. A building can't draw in renters with updated interiors or spacious ceilings if those potential tenants don't even come inside. One of the best ways to appeal to tenants is with a well-maintained ground and property. Caring for the space outside the building will boost your building's curb appeal.
Most commercial properties feature an outdoor area or space (even if it's simply the path leading up to your building or a green spot out front). Many buildings feature courtyards and shared spaces. It's important as a landlord or building owner, you maintain these outdoor features to keep your property looking neat and professional all year long.
Signs or Focal Pieces
To really help your property stand out, you may want to invest in a focal piece. This could be a sign, lighting or statuary. It doesn't need to be an expensive feature, but a piece to add personality to your building and help it get noticed. You may already have an outdoor focal piece, which simply needs sprucing up.
If your building features a sign, keep it looking fresh and painted with modern lettering fitting the style and look of your property. Many rental properties have names, which help residents identify the building and create a sense of belonging. Add the address numbers to your sign as well, so visitors know exactly where they're headed.
Water Features
A water feature is always a stunning enhancement for a rental property. A fountain, waterfall or pond offers a calming, quiet area using water as a focal point. It's important the fountain is clean and well-maintained. Deep-clean the tiles and grout seasonally and remove trash and debris. Treat and clean the water as needed, especially if the water feature is in a popular area (to avoid attracting bugs, pests and mildew). Repair any cracks in the tiles and concrete surrounding the water.
An existing fountain that's past its prime may need a facelift or an update. If your property has a water feature that's dated, hard to maintain or no longer used by residents, consider repurposing the area. Nothing detracts from a building's curb appeal like a dead, dirty fountain.
Fire Pits
Patios and outdoor common areas are only used during the warm seasons—in most of the U.S. that means 6-9 months of the year.  But the use is extended year-round with a simple addition: a fire pit. A fire pit at an apartment building provides an area to build a sense of community between renters, which is important for tenant retention.
Fire pits don't have to be permanently (and expensively) installed, either. Standalone fire pits range from $50-100 and are a nice addition to a patio or shared green space. Newer fire pits even offer replaceable fillers, so switching out from lava rocks, to stones, or even recycled glass will give them a new look for a small monetary investment.
Outdoor Dining Spaces
Commercial buildings often provide chairs and tables for folks to enjoy lunch outside on a day full of sunshine. Tenants love outdoor dining spaces too, with a simple bench, table or chairs. Wooden picnic tables are the go-to solution for offering outdoor seating, but a retaining wall or simply a paved patio provides a place for renters to relax and enjoy the outdoors.
Green spaces enhance this idea even further. The smell of freshly cut grass chases away the grays of winter like little else. If your surrounding property is limited, even a small strip of lawn or decorative boxwood hedges provide a pop of color and life to increase your building's curb appeal.
Save Your Money: More Cost-Effective Outdoor Enhancements
Many properties already have excellent outdoor features simply needing a few improvements to bring out their charms. If you're not ready to install a water feature or paved area, you can still take on small spring spruce-up improvements to update your building and catch the eye of prospective tenants.
Light Landscaping
Taking on light landscaping will do wonders to improve the look of your property.  A spring cleanup of the trash that accumulates during the winter months is almost always part of a landscaping plan but include plant and shrubbery care as well. Trim all loose and hanging branches on trees, rake leaves and debris from perimeter. Trim the grass. Remove weeds and any unwanted plants in and around the walkways and driveways. This helps reduce pests (who love overgrown areas) and will improve the look of the space.
Repair Pavement
If the pavement, sidewalks or stoop is cracked, you may want to consider repaving it, or repairing and sealing it. Check around the perimeter of your building for any foundation issues—watch for leaks, cracks and areas needing repair. Snow and ice (and salt) damage cement, so spring is a great time to look everything over on the outside of your building.
Tackle Small Repairs
Spring is a perfect time to take on those small repairs around the outside of your property. Make sure your lawn care equipment is repaired and up-to-date. Tackle small repairs to standing fixtures like lights, mailboxes, and door knobs. Check the seals around windows and fill in any gaps with caulk or sealant. Touch up any outdoor furniture in common spaces. Repair loose railings or other fixtures.
Power Wash
Sweep and blow down the lot and sidewalk. Spring is a good time to power wash all the dirt and grime left over from winter. A good cleaning will give your building a face-lift. Hose-down the walk ways and clean dirt from the surface of your building façade, especially if you plan to photograph the building or hold an open house with potential renters.
Paint Trim
If you're really ready to give your building an update, a coat of paint on the trim has a huge impact. Repair gutters, replace shingles and even consider installing siding or façade updates if your building is starting to show age. These investments require labor but will pay-off by giving your building a fresh, welcoming look.
Add Hardscaping Elements
Hardscaping elements such as boulders, stones or river rock offer huge impact for a small investment. They provide a cohesive look to outdoor spaces, without requiring maintenance or constant updates. Using xeriscaping elements such as rock and low-water plants, ensures your building will look groomed and professional even during the hot days of summer.
Hire Landscape Services
Large-scale commercial properties and multi-family dwellings take a lot to maintain. Keeping up on basic landscaping (such as mowing the lawn and trimming bushes regularly) is a big job for a property owner or manager. Spring is time to contract with a landscaping service who will ensure your properties look their best all summer long and into fall. You may even wish to consider adding planters with flowers, boxwoods or grasses. These touches help a building feel polished and inviting.
If you're wondering how to boost your profile and attract renters, a few property updates are a great way to go. Filling additional vacancies during the summer months will easily pay for any repairs and updates you tackle during your spring spruce up. While tenants are often most concerned with the inside space, the outside of the building is what attracts them in the first place. Improving your building's curb appeal will go far to draw in tenants.
Not only does a clean, well-maintained building improve your occupancy, but it will also improve the look of the entire neighborhood and value of your space. Updates and repairs to outside lighting will deter crime. Early intervention and discovery of cracks and leaks save money down the road. Cleaning up brush and overgrowth will dissuade pests from invading your building.
Take a little time to spring clean your property inside and out.  A fresh and clean building is more likely to linger in the hearts and minds of those who view it…and they'll be ready to sign the dotted line of a lease agreement on a beautiful, inviting space.
---
"Outdoor Fire-Pit & Lounge" courtesy of Flickr user Prayitno. Image courtesy Flickr user sarahgardenvisit. All images are licensed for use under the Creative Commons.