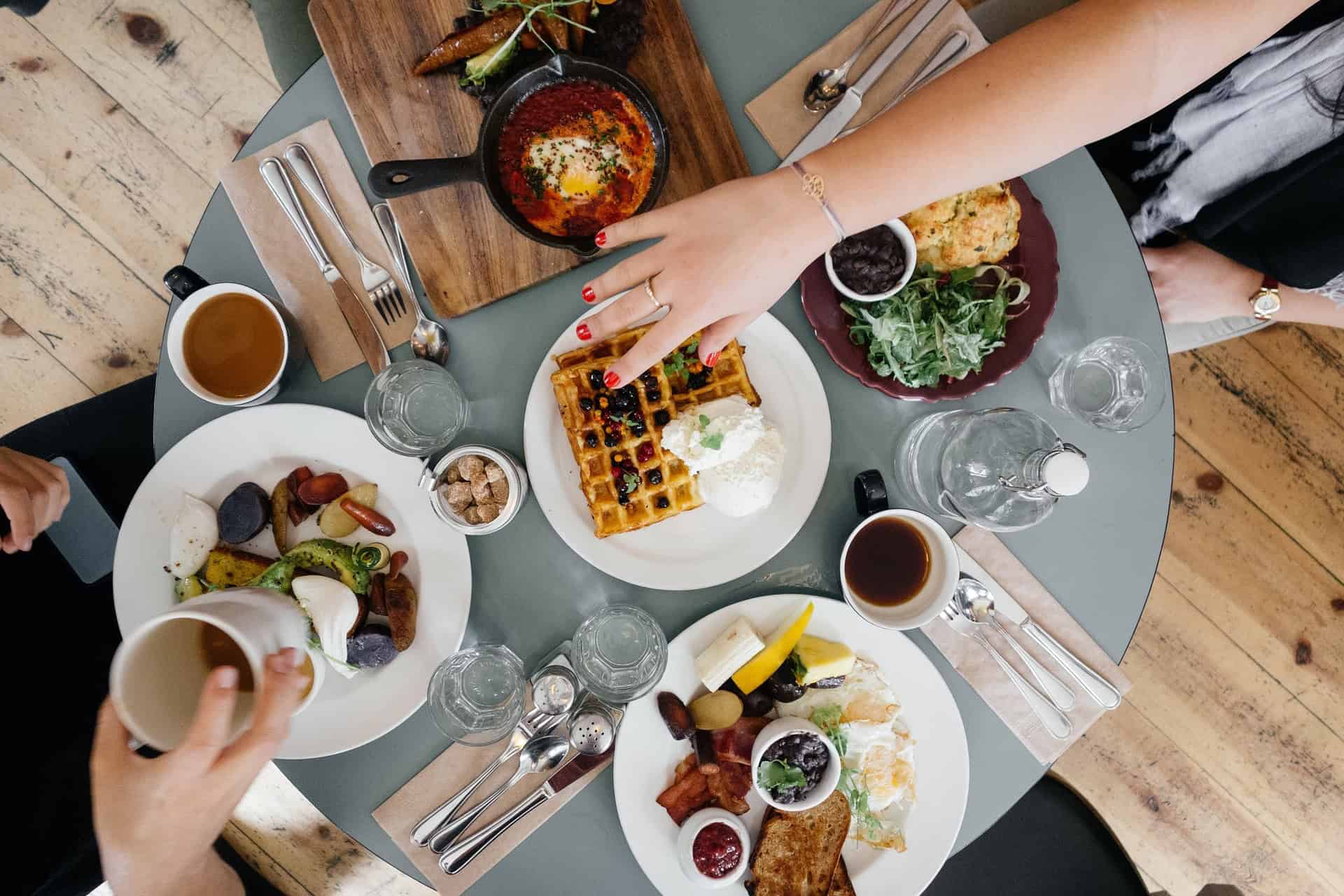 6 Restaurant Review Sites Every Restaurant Owner Should Check
Feedback found on restaurant review sites can greatly hurt or help your business. Here is why a good review matters and which sites you should pay attention to.
Restaurant review sites influence diners and their opinion of you. In fact, 77% of customers care more about online reviews than they do about reviews from professional critics. With the culture of influencers and social media, an endorsement online can make or break your establishment. Word of mouth is no longer enough—you must pay attention to your online reputation. Here are the most popular restaurant review sites you should be checking out and why it's so important.
Restaurant review sites play a prominent role in shaping your reputation. When a customer is hungry, what do they do? They look you up on Google to see what others recommend. It's vital to the success of your food establishment that you stay up-to-date on the top restaurant review sites. Pay attention to what diners are saying about you and address any concerns right away.
Why Reviews and Comments Matter to Restaurants
Checking out the reviews on your establishment isn't just about weeding out the trolls. Negative comments will happen (it's the internet). There will probably be reviews that will make you feel frustrated and annoyed, like when a customer gives you one star because "It was closed on a Monday when we wanted to try the food," or "I couldn't find it."
It's enough to drive a restaurant owner to throw their computer through the window. But the reality is, restaurant reviews are critical and reputation matters. It's far better to find out about a negative review or comment before customers stop coming in the door.
While you can't undo every negative comment, reading restaurant reviews offers you a great opportunity to interact with your patrons and hear a candid account of their experience. A wise restaurant owner will listen to the comments and extract lessons for improvement.
When you come across a dissatisfied customer, you can directly address them and try to resolve the issue. Sometimes all that's needed is acknowledgment and chances are, you can change their mind.
Even better–if you read a nice review from a customer, it's a great opportunity to share and promote the accolades on social media. Thank your loyal customers and boost your ratings by sharing the good news in your social media stories or via a post.
And why do good reviews matter so much? You're confident in your chef and you know the ambiance is killer so who cares if someone didn't like it? Haters will hate, right?
Well, the somewhat scary truth is, a good review matters more than you think. Restaurant review and reservation site, OpenTable found 60% of people check out a restaurant online before they go out. This means, customers are already making up their minds before you have a chance to win them over. So, if the internet is giving the first impression, then it's crucial you know what's being said.
How can you find out how your online reputation is faring? Check out the top restaurant review sites so you stay on top of the conversation.
The Top Restaurant Review Sites Restaurant Owners Should Check
Founded in 2004, Yelp is one of the most popular restaurant review sites out there. As a trusted source for restaurant ratings, Yelp provides a great platform for business owners like yourself to promote your restaurant, make improvements, and measure customer impressions of your food, ambiance, style, and more.
Now, everyone in the restaurant industry has heard horror stories about fake Yelp reviews and nefarious competitors posting about their foes. But Yelp has taken steps toward ensuring the integrity of their site. Yelp prides themselves on a "customer first" policy, helping restaurateurs provide better customer experience. By enabling restaurant owners to better engage and communicate with their customers, they've started to offer a more interactive experience, which is also good for restaurants. In fact, Yelp reported that the majority of customers provide between four and five-star reviews.
As part of their growing trend toward customer-centric experience, Yelp is one of those restaurant review sites that understands the challenges that come with reviews. In fact, they offer tips and advice for responding to both positive and negative reviews–a helpful feature for business owners.
When negative reviews happen (and they do), they often feel like a "personal attack." Yelp advises restaurant owners that by "contacting your reviewer and establishing a genuine human relationship, you have a chance to help the situation and maybe even change this customer's perspective for the better."
The best piece of advice from Yelp is for restaurant owners to keep responses simple, polite, and to-the-point. If you read a negative review when you're checking out restaurant review sites, respond with a courteous message like, "Thank you for taking the time to provide feedback. We will do our best to resolve the issue." And then take the message to heart—when a customer makes a valid complaint or voices a concern, aim for a positive resolution.
Zomato is a unique and quirky restaurant review site that prides on being part of the "foodie" culture. Zomato users become honorary "foodies" (aka amateur food critics) where they can wax on about the best brunch or the most fabulous smoothies in town. Zomato provides strict review and photo guidelines to help ensure feedback given to restaurant owners and managers (as well as shared with the public) is accurate and helpful.
Restaurant review sites like Zomato are fantastic for the restaurant industry because they establish an atmosphere of foodie culture in every town. The focus is on local food establishments and capturing the beauty and joy of dining out.
Unlike bigger restaurant review sites like Yelp, which has expanded to include other types of small business, the food industry is Zomato's focus. The community is one that both patrons and restaurateurs can trust. Zomato identifies verified users with a special blue badge so their reputation matters too.
It's important to Zomato to maintain the authenticity of their "foodies" and the verification process is an effective way to weed out the strange and sometimes off-the-wall reviews that are featured on other sites. Zomato encourages reviewers to "write informative, unbiased and useful reviews that help the foodie community."
Community-centric restaurant review sites seem to be a growing trend. The honesty and authenticity resonate with owners and eaters. When checking Zomato for feedback on your business, look for the trusty blue badge of a reliable foodie to get the most accurate and fair information.
The restaurant industry can be a tough gig to work in. Long hours, hard work, and stress are the norm. Eater seeks to support those working in the food industry with a one-of-a-kind blog-style restaurant review platform.
Eater is unique from other restaurant review sites. The staff is made up of a special team of food critics and editors who report on food and restaurant business spanning across 24 different cities. The critics offer perspectives on multiple meals and many different restaurants in a given town, so you get an idea of local flavor and personality included in the review.
Moreover, the reviews aren't limited to just the food. Eater paints an honest picture of restaurant industry positions, jobs, and the atmosphere behind the scenes. If you want a 360 degree industry insider view, Eater is a great site to check out.
With writers and tasters in many popular areas from Charleston to the Twin Cities, your business receives more than just a star rating and a few sentences from Eater. The sophisticated reviews include photos and an in-depth blog post on the overall dining experience. Expect to learn the critic's take on your restaurant's ambience, service, menus, bathrooms, specials, drinks, food, and more.
As a restaurant owner, it's important to know what restaurant review sites are saying about you—especially if some of those reviews are coming from local industry experts. If you're searching for an expert's opinion online, Eater is the place to go.
Zagat may seem like an old name in restaurant reviews—in fact, many restaurateurs remember the books and ratings long before there were restaurant review sites online. Founded in 1979 in New York City as a guide for travelers, Zagat has continued to grow with the times. This blog-style restaurant review site has in-depth, high-quality information and a critical reputation that's unparalleled in the restaurant industry.
With reviewers expanded now to nearly 40 major cities, Zagat is unique in the way reviews and content is presented. Instead of rating food establishments on a scale of 1 to 5, Zagat rates specific categories. For example, "Best Outdoor Dining in Chicago," and "Best Pre-Theater Restaurants in Chicago" are just two of the many categories offered by the rating site. These specific and relatable topics are a great way to rethink your customer experience and to really understand when and why customers dine with you.
Zagat also offers a unique opportunity to check out your competitors and peers. What other restaurants are ranking in your category? What are they doing well, and how can you learn from their approach to service? Restaurant review sites like Zagat are great for conducting personal research and setting goals for restaurant growth.
Restaurants still proudly display their Zagat ratings right in their window. If your establishment is lucky enough to rank in a Zagat review, let patrons know on your website and in your window. The authority of a Zagat rating is something to be proud of.
5. OpenTable
OpenTable is one of the more established restaurant review sites. They've been around for many years and started out as an online reservation portal. That said, you don't need to offer reservations anymore to be included and reviewed on OpenTable.
OpenTable approves all the reviews before posting them on their site. This extra measure ensures that the user-submitted reviews are authentic, helpful, and relevant. This platform gives restaurant owners a nice, full-overview of reported diner experience.
Diners that submit frequent reviews on the site can earn VIP Status. In order to become a VIP of OpenTable, users must have fulfilled at least 12 reservations set through the site, so you can rest assured they're giving an honest and thorough account.
Many of the OpenTable VIP members are loyal foodies who appreciate the restaurant experience and will likely influence other potential diners who come across your page of reviews on OpenTable. Their reputation is trusted.
If a review raises a concern, restaurant owners can address the review and respond to the customer to resolve the issue. (Restaurant owners can also respond to positive reviews as well, of course.) Acknowledging your customers is a sure way to stay on top of things and maintain a healthy online presence.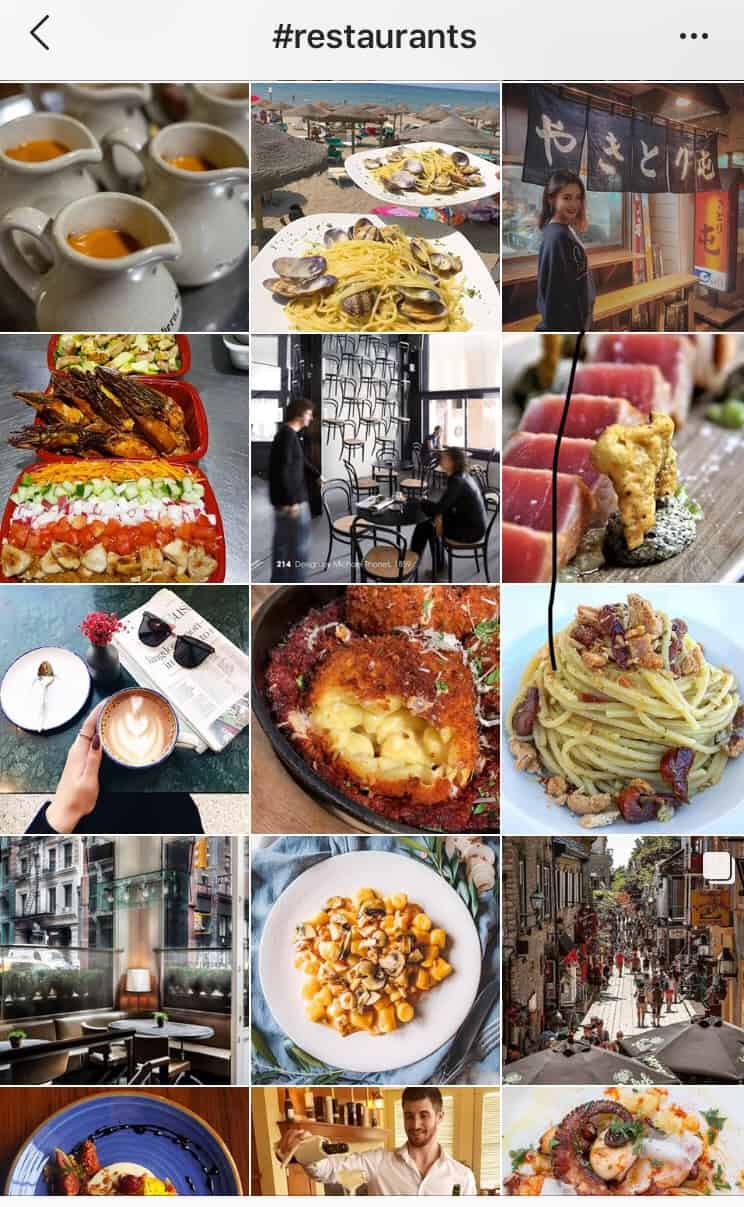 Yes, you read that right! Effective restaurant reviews aren't found only on restaurant review sites and apps. In fact, one of the most effective sources for restaurant reviews and customer engagement is with social media. Instagram especially plays a large role in the world of restaurant reviews. In fact, many customers today are turning away from the more traditional sites to social media.
Online influencer and restaurant reviewer Felicity Spector said that when looking for places to dine in her area, Instagram is a must, "The most helpful thing for me is to look it up on Instagram–I do it all the time. It's a visual thing so you know what you're getting."
The best draw of Instagram is that users are connected with all their closest friends plus trusted businesses, influencers, and more. This offers serious engagement potential unlike any other social media platform. There are no random users or anonymous reviews, just real life photos, stories, and captions of real experiences from restaurants. Photos don't lie, and restaurants have worked to make their food more "Instagram-friendly."
As a restaurant owner, it's important to also know the role geotags play in tracking your restaurant reviews. Searching by location on Instagram is an effective way to see what posts up under your food establishment's name and what diners are saying. Users "tag" each photo with a location, so even if they don't use the @ in their tag, you can still get an honest take on their experience.
Searching your tagged posts, hashtags, and geotags on Instagram is a great way to directly interact with your customers. If they tag your restaurant's profile in a positive post, like it. If they post a negative review, take the opportunity to send a direct message apologizing for any inconveniences and inviting the customer back in for another try. Don't underestimate the power of Instagram among other reliable restaurant review sites.
So why do restaurant reviews matter? 88% of restaurant consumers say they'd trust an online review just as much as they would an in-person recommendation. Your potential customers care about what your past diners have to say even if they don't know them. It's important for your restaurant's reputation to stay on top of the feedback on restaurant review sites. Communicate with your customers and listen to what they're saying about their dining experience, good or bad!
---
Featured image via Pixabay. All post images licensed via Flickr or Public Domain.