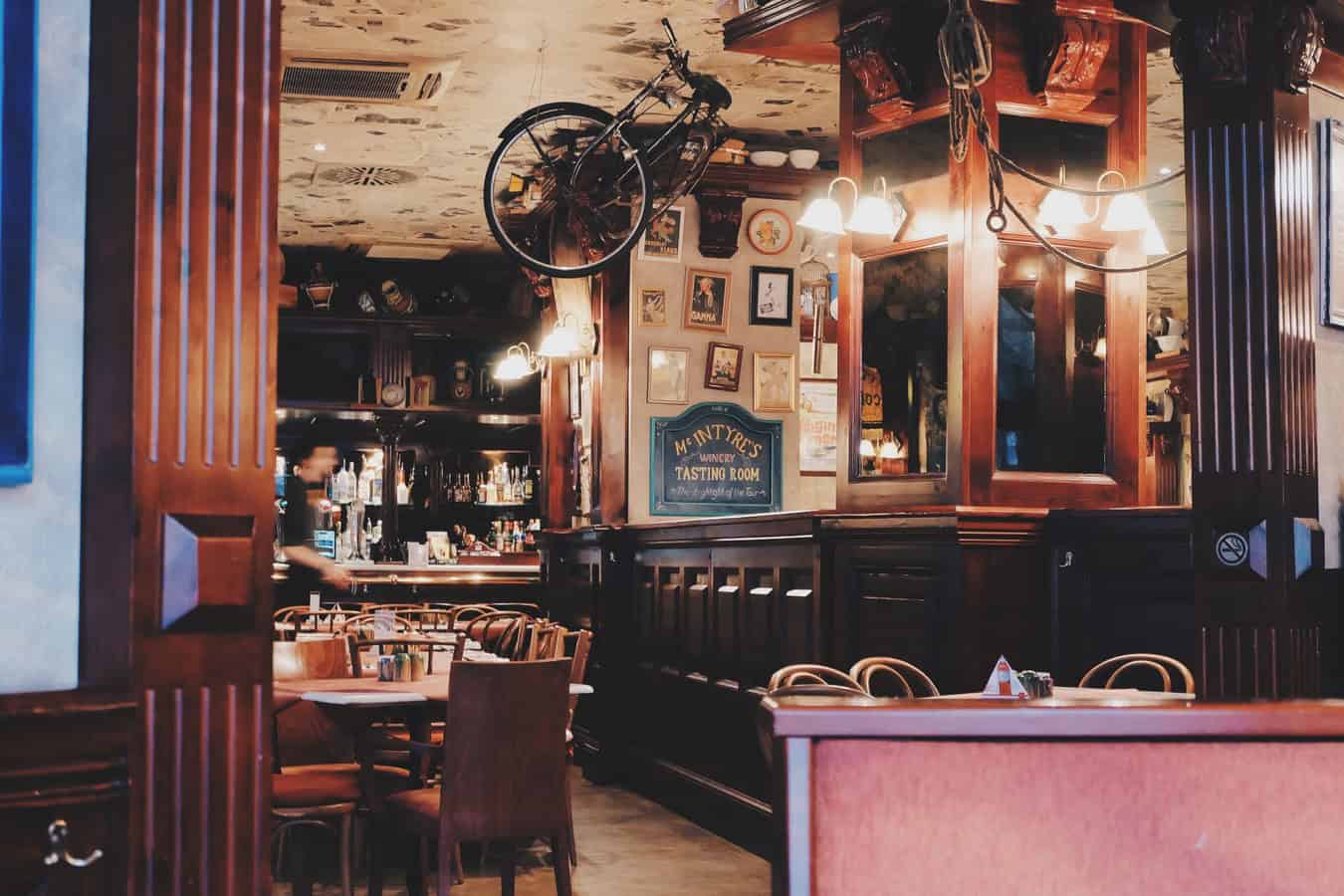 5 Restaurant Décor Ideas to Spruce Up Your Space
The look of your restaurant has a big impact on customers' dining experience, the way they feel about your food, and the likelihood of repeat business.
As a restaurant owner, your food is critically important, but it's the design components of your restaurant décor that truly make dining an experience that customers will remember. The ambiance of your dining room directly influences a customer's impression of you. All the little elements, from the pictures on the wall to the light fixtures and paint colors, will contribute to the experience of your patrons. As a restaurateur, you already know the food and beverage industry is incredibly competitive and demanding; implement these great restaurant décor ideas to help you make a great impression.
You may know the ins and outs of food cost and payroll, but when it comes to interior design, most restauranteurs are completely stumped. After all, what does customer dining experience have to do with throw pillow patterns and mirrors in the restroom, right?
It turns out that restaurant décor ideas matter a lot to patrons. A study conducted by Technomic's Consumer Brand Metrics tool found a whopping 91% of customers pay attention to a restaurant's design and the way those décor elements make them feel. "An appealing ambiance influences their decision to visit a particular concept." Customers carry expectations when they dine out, which is why farm-to-table cafes, 60's style diners, and Latin-style tapas bars all must deliver on design.
The general atmosphere of your food establishment will make or break a customer's first impression of you. Tasteful design components are fundamental to running a successful restaurant. Try out a few of these restaurant décor ideas today to impress customers and keep your business thriving!
5 Restaurant Décor Ideas for Your Food Establishment
1. Fill the Dining Space with Various Types of Greenery
Succulents, cacti, peace lilies, Chinese evergreens, and jade plants…if you can grow it, chances are it will look great in your restaurant. All types of greenery, both real and faux, are excellent additions to restaurant space. From an entire living plant wall to hanging vines from the ceiling, the creative restaurant décor ideas and options for incorporating these natural green elements are endless. Libby Willis of MeMe's, a popular Brooklyn diner, is all for greenery and flowers as prominent design components in a food establishment.  "Plants are bright; they add texture," says Willis.
Investing in real greenery for your food business is also a great way to successfully transport your customers somewhere whimsical when they dine with you. Interestingly, the Tasting Table found the restaurants with the most greenery displayed throughout were preferred by customers. "From coffee shops to bars, these destinations offer a mini-escape whenever you need one."
Those restaurants looking to embrace an enchanting, healthy and natural vibe should absolutely consider investing in plants or flowers as décor. Bistros, coffee shops, clean-eating restaurants, and farm to table establishments are all great candidates for using live plants as focus décor elements.
Another example is Brome Modern Eatery in Michigan. This business prides themselves on 100% ethically sourced ingredients including organic grass-fed beef and even repurposed shelves made from reclaimed wood. The living plant wall in this restaurant accurately reflects the values of the establishment and entices customers inside to get the full experience. The food and the ambiance complement each other and work seamlessly together.
2. Dress Up Walls with Typography Art, Graphics, and Frames
A large print graphic of your company's logo, a typography piece featuring a fun quote, or sentimental photos from years back when your family business first began are all great options to adorn the walls of your restaurant. Remember, every single décor element on the walls of your establishment will tell a story and greatly impact the way customers perceive you.
A fancy restaurant with priceless works of art displayed everywhere says something totally different compared to a breakfast diner featuring posters of 90's pop singers. Both establishments use art and wall décor to evoke very different feelings for their patrons.
Wall art is a great way to grab the attention of your customers or bring focus to a certain part of your space. Rise Art advises restaurant owners to "feature pieces that already complement the colors and textures present in other areas." All the art on your walls should add to the dining experience for customers, not distract them from eating or enjoying themselves.
Lastly, another important aspect of wall décor to think about is your restaurant's overall theme. A picture wall with framed photos of your Italian grandparents evokes the memories of your Noni cooking her homemade marinara and legendary meatballs. This is perfect for a homestyle pizzeria with loads of history and heritage to share and will make the patrons feel their dining right there with your famiglia.
3. Choose Light Fixtures to Set the Right Tone
There's cozy lighting, bright lights, accent lights, natural light, and so much more. No matter what type of lighting and fixtures you choose to use at your restaurant, the goal should be the same–to create a welcoming and relaxing space for all customers who dine with you.
Putting in the extra time, effort, and money towards really nailing down the lighting throughout your establishment is one of the best restaurant décor ideas that will continue to pay off as time goes on. WebstaurantStore says it best: "Lighting in your restaurant can add to the ambiance of your dining room or ruin the experience completely for your customer."
Keep in mind, different light fixtures will give off different types and levels of light. The design of the fixtures themselves should fit the theme of your establishment and the kind of lighting should reflect the appropriate tone. More specifically, an industrial restaurant might opt for some pipe pendants lights, whereas a more romantic destination might choose a variety of indoor twinkle string lights to set the right mood.
TomTom bar and restaurant in Los Angeles is a perfect example of a unique establishment using one-of-a-kind lighting décor to their advantage. The variety of hanging lights including chandeliers cased in glass bubbles, bejeweled fixtures with Edison light bulbs displayed at different levels, and classic crystal pieces unexpectedly supported by industrial chains all help TomTom stand out amongst the competition as a truly exceptional food and beverage establishment that's taken restaurant lighting design to the next level.
Restaurant décor ideas are not limited to what you see on the walls, the color of your furniture, the types of light fixtures you choose, and what type of light they evoke will greatly impact your establishment's ambiance and the overall dining experience.
4. Keep It Simple and Clean
Although every restaurant's style is different, the overall goal of establishing a simple and clean design should consistently be kept in mind. Too many décor pieces on the wall will get distracting for patrons and too many modern pieces of furniture that look complicated rather than comfortable will turn customers off as well. As Toast advises, "there is a big difference between simplistic and snooze fest." Remember, simple does not necessarily mean boring.
Ideally, the restaurant décor ideas you choose to incorporate will not interfere with the diner's experience. For example, if you're a huge art buff, try not to choose any type of sculpture or art piece that acts as a roadblock for patron's trying to navigate their way to the bathroom. If you're all in for the greenery game, don't hang plants so low that customers need to duck when taking a bite of pasta.
Also remember, restaurants (and food) can get messy. Having too many knickknacks and bric-a-brac to dust can make your restaurant feel cluttered and dirty. This is especially true in dining rooms with soft, low, lighting. Keep your restaurant décor free of dirt and grime by choosing pieces that are thematically on-point and simple to clean off regularly.
To this point, the minimalist look is trending in the restaurant industry today and many establishments continue to find great success in keeping it simple. Atelier Crenn in San Francisco is a French style restaurant whose minimal design on the walls and very little décor elements throughout keep customers coming back. Although kept super simple, this restaurant's design aesthetic works well for this type of high-end restaurant. The main focus is on the food and the menu.
It's true, restaurant décor ideas often focus on appearance and looking pretty but functionality matters just as much! Keep simplicity and a clean look in mind when executing your design concept.
5. Stay True to Your Restaurant's Brand
Always keep in mind, there is only one you and your restaurant's theme DOES matter! You could try out a million different restaurant décor ideas but unless your choices accurately reflect your establishment's brand, nothing will make sense.
Customers often choose certain restaurants based on the theme, cuisine, and type; customers expect the design to truly do the theme and experience justice. If it's a ladies' night out, gals might want to head to the nearby Mexican restaurant for margaritas and a fiesta vibe! Bright colors and tropical inspired wall art might help patrons feel like they're on the beach in Latin America, sipping fun drinks with umbrellas. On the other hand, a couple's anniversary dinner might call for a romantic wine bar downtown. Elegant candles and floral linens throughout create a cozy, elegant atmosphere for romance and love.
No matter what your theme, ensure every design element plays it up. You should have fun with it, and even enlist the help of professionals to take your restaurant décor ideas to the next level. Create a restaurant décor vision for your business and always remember to edit yourself as you check in with your theme and the types of elements customers may expect to see from you.
It takes hard work to produce an amazing food business, but a restaurant's design concept will always make or break the dining experience for patrons. It's a big determining factor in your restaurant's level of success.
You might serve the tastiest food in town but unless your wall art can hang and the ambiance speaks to customers, continuing to thrive will be a challenge. Consider incorporating a few of these restaurant décor ideas to spruce up your establishment today!
---
Featured image via Pxhere. All post images licensed for use via Pxhere licensing.