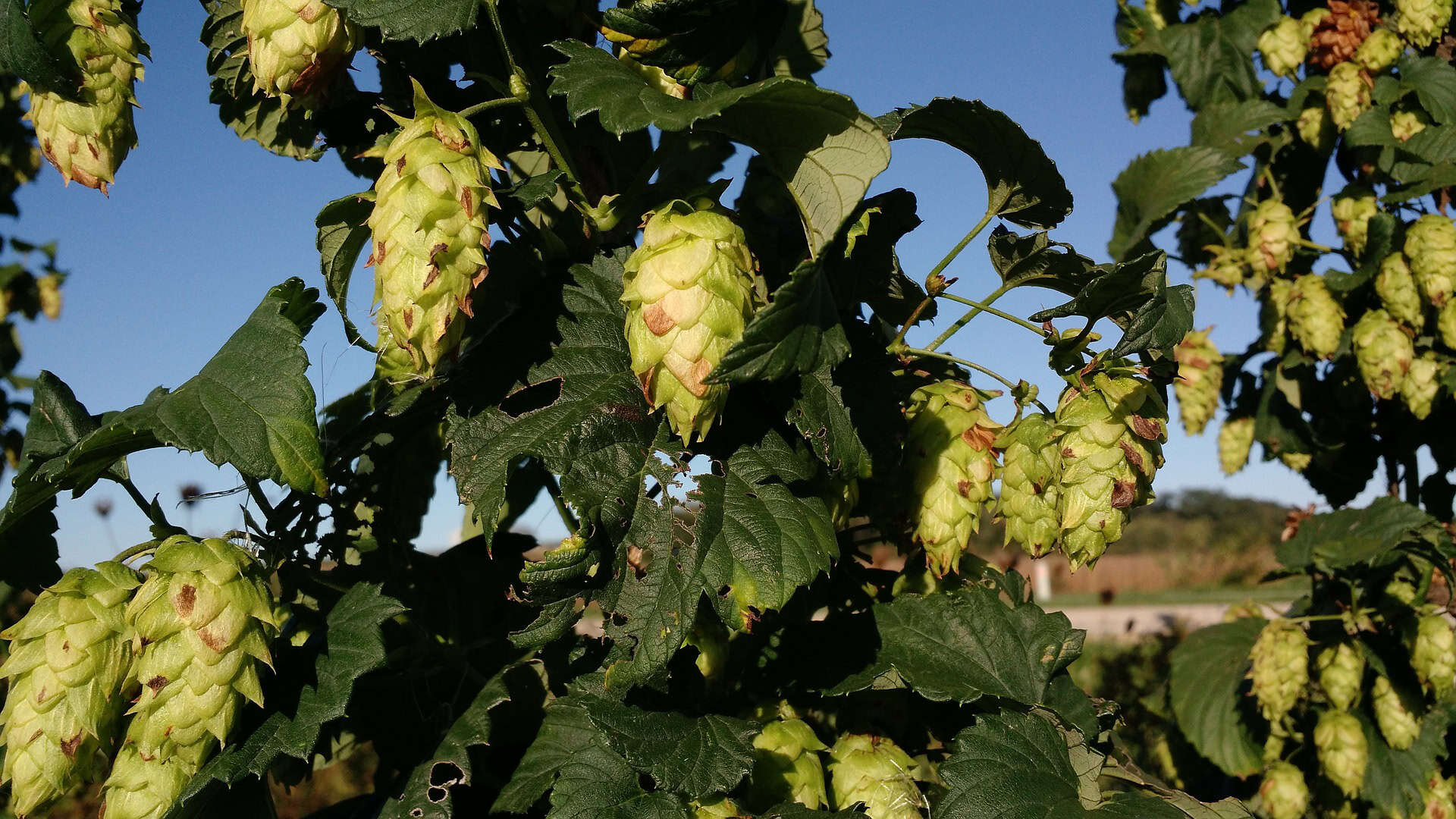 Wisconsin Craft Beer: A Brewing Tradition Enters The Modern Age
Brewing beer has been a Wisconsin tradition since territory times, with the first known breweries dating back to the 1830's.  
In the decades following, Wisconsin has been home to some of the most well-known beer in America – making Miller High Life, Pabst Blue Ribbon, Leinenkugel's and Schlitz household names.
…
But it's no longer these brewing giants capturing the interest of many beer enthusiasts. Wisconsin craft beer is rapidly gaining in popularity, style and availability. We want to focus some well-deserved attention on some of the most popular and best Wisconsin beer – brewed in the hidden treasure troves of small Wisconsin microbreweries across the state. 
Read on!

Where is the best Wisconsin beer brewed? Beer Advocate's list of Best Wisconsin Beers gives the names of 100 best beers in the Dairy State. Here are just a few breweries (of many!) that made the list:
Check out the entire list of Best Wisconsin Beers to see all the great craft brews! Now, let's dive in and see why these breweries were named creators of the best Wisconsin craft beer.
Wisconsin Craft Beer Making Waves
Beer Advocate hand-picked the best beers in Wisconsin to feature on their list, and we're proud to say that many of them are from small, hometown microbreweries that started as small family business and grew to nation-wide success stories! If you're going to take any kind of advice from Wisconsinites, it should be about our beer! Let's talk about a few microbreweries in Wisconsin that made the list.
New Glarus Brewing Company
New Glarus Brewing Company may be the best-known craft brewery in Wisconsin, due in part to the success of its flagship beer – Spotted Cow. New Glarus Brewing Co. also limits their distribution to Wisconsin only, and has worked to enforce hefty fines on retailers located in other states who sell their beer.
Beer enthusiasts may disagree about the merits of Spotted Cow, but the craft beer giant who makes it currently holds 5 of the top 6 spots on Beer Advocate for Wisconsin. Four of those five: Serendipity, Wisconsin Belgian Red, Raspberry Tart and Strawberry Rhubarb are fruit ales, and all are brewed with fruit grown locally in Wisconsin.  
The fifth Wisconsin craft beer on the list from New Glarus Brewing Co. is an American Double/Imperial IPA called Thumbprint Scream. (You can read the list to see the nearly even split between Ales and Porters here, as well as learning more about the large category of "ales" here.) Thumbprint Scream was brewed with Wisconsin-grown and malted barley, and includes some hops grown on the New Glarus Brewing Co estate.
Central Waters Brewing
Central Waters Brewing Company, located south of Stevens Point, is very focused on sustainability, making a commitment to being one of the most eco-friendly breweries in the country. They are working on responsible use of resources used in the brewing process – like water, as well as sourcing elements like environmentally-friendly packaging and locally grown hops and barley.
At number four on the Beer Advocate list, Central Waters has a Russian Imperial Stout called the Brewers Reserve Bourbon Barrel Cassian Sunset. It's barrel aged (a common practice with Russian Imperial Stouts) with coffee, vanilla beans and cinnamon. The other beers coming in at numbers 7, 8 and 11 by this brewery are the Brewer's Reserve Bourbon Barrel Scotch Ale, Brewers Reserve Bourbon Barrel Barleywine, and the Rye Barrel Chocolate Porter.
So does this mean that one of these two breweries makes the best beer in Wisconsin? You could ask the plethora of Wisconsin beer enthusiasts, but there's no telling what they'll say!
The beauty of Wisconsin beers is that there are so many options to choose from, and fan preferences are just as varied as the styles of beer that made the "most popular" list. Let's head a bit further on down the list to learn about some other fan-favorites when it comes to Wisconsin craft beer.
Lakefront Brewery
Milwaukee's Lakefront Brewery, a craft brewery that frequently wins awards as the local's choice for favorite brewery and brew pub, has a Brandy Barrel-Aged Imperial Pumpkin Ale coming at number 32 on the list, as well as the popular Black Friday Barrel-Aged Imperial Stout (#23) that people start lining up to get at 5am on Black Friday…instead of shopping!
Lakefront has long been a leader in the craft brewing industry in Wisconsin, demonstrating a passion for both the environment and innovation through brewing. In 2007 Lakefront Brewery received the Travel Green Wisconsin Certification – making it the first brewery in the state and the first business in the city of Milwaukee to receive this designation.
Lakefront was also the first certified organic brewery in the country, and the first brewery in America to brew a certified gluten-free beer – both of these certifications are regulated at the federal level. The brewery also achieved two more brewing "firsts" in the time since before prohibition, crafting fruit ales with Door County cherries and succeeding in brewing a beer with 100% Wisconsin grown barley. Today of course fruit ales and local ingredients are part of many breweries repertoires, but we'd like to recognize those who have laid the groundwork for what is now common practice!
More Fan-Favorite Wisconsin Craft Breweries
Tyranena Brewing Company, located between the state capitol of Madison and the historic brewing capital of Milwaukee, has three beers on the list in the top twenty: The Devil Made Me Do It, Who's Your Daddy? and Devil Over A Barrel. All three are considered American Porters, and Devil Over A Barrel is a variant of The Devil Made Me Do It which is crafted by adding more coffee and aging in Bourbon Barrels.
A Madison, WI brewery that's gotten a lot attention since opening in 2006 is Ale Asylum – the brainchild of the former brewer for Angelic Brewing Company, a well-known Madison establishment which no longer brews beer.  Ale Asylum's Belgian IPA called Bedlam comes in at #24 on the list.
Their flagship beer, Hopalicious, is a known favorite among Wisconsin microbrews. Hopalicious is credited with the brewery's rise and ability to expand into other markets – namely Chicago. Also concerned with sustainability, Ale Asylum offers up their spent brewer's grains to local farmers to feed their worms who turn waste into compost, and has installed solar panels to reduce their energy usage.
Other Wisconsin craft breweries who are making amazing Wisconsin craft beer, and raking under 50 on the list include: O'so Brewing Company and Taphouse located just south of Steven's Point, Karben4 in Madison, Black Husky Brewing, Steven's Point Brewery, Sprecher Brewing Company – a Milwaukee brewery that also make soda, Capitol Brewery, and Lake Louie Brewery Company.
Of all of these microbreweries in Wisconsin, Black Husky Brewing may win the award for most interesting beginnings. The brewery began in a log cabin in the woods near rural Pembine, WI – a place so far north it's practically in the Upper Peninsula of Michigan. They were inspired to name their brewery and some of their beers after the dogs in their son's sled dog kennel. The owners never really intended to grow the way they have, recently opening a brewpub in the Riverwest neighborhood of Milwaukee.  Their Sproose 2IPA is a Double IPA brewed with locally harvested spruce tips, and lands at #36 on the list.
Wisconsin Brew Pubs: More Than Just Great Beer
There's so much more to a great Wisconsin microbrewery than just great beer. What goes best with some delicious beer after a brewery tour? Food, of course! These next breweries appear on the second half of Beer Advocate's list and are pub-style restaurants, serving a full menus for dinner and lunch along with their house-brewed beers.
The first craft beer in this bunch is the Black Earth Porter from the Great Dane Pub and Brewing Company. 'The Dane', as it's called by locals, opened its first location off the square in downtown Madison, and has since branched out to four additional locations around the state.
Another is from the Hinterland Brewery Restaurant, whose Lunatic – an American Double/Imperial Stout comes in at number 78. Hinterland began in Green Bay where the beer is still brewed.  
Considering that the list of highly rated beers only goes up to 100, and there are close to 150 breweries making Wisconsin craft beer – each of those breweries making many different beers – it's safe to say that we could never touch upon each and every talented brewer and brewery in the state. And, you don't need a list like this to figure out which Wisconsin craft breweries are making the best beer. We'd recommend stopping in at your local bottle shop or grocer to see what craft beers are available. Or even better, check out the taproom closest to home. With the craft beer renaissance happening in almost all parts of the state, there's bound to be a great Wisconsin craft beer or brewery near to you!
Liked this list of Wisconsin craft beer and want to know more about midwest craft beer? Check out our post on the best Indiana craft beer and discover more of what the great Midwest has to offer!
---
---
Featured Image "The Hop Garden" courtesy of Pixabay user mattwsweeney.