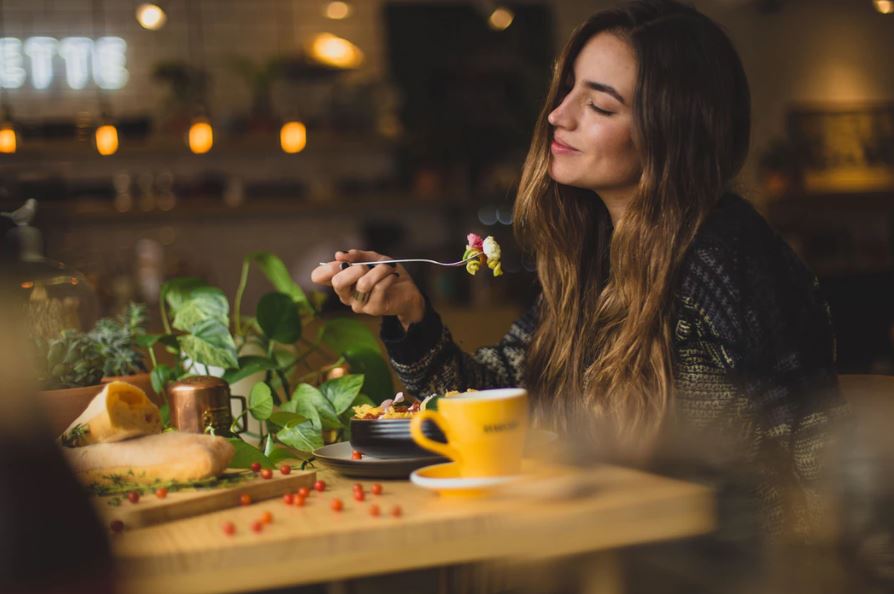 Clean Eating Restaurants: What All Restaurants Should Learn from This Trend
The growing demand for clean eating restaurants in America continues to increase each year.
Customers are seeking out the best whole foods, healthy eats, and organic ingredients. Many people appreciate the mindful approach to food that clean eating restaurants promote. More than ever, customers pay attention to the types of food they're consuming. This shift in the standard American diet means restaurants must adapt to please a more health-conscious population.
Clean eating restaurants are rising in the food industry because they offer delicious organic, gluten-free, vegetarian and vegan choices all patrons enjoy. Taking a lesson from these establishments by promoting and serving clean, simple, and organic foods at your establishment will draw new customers, and help your existing diners feel good about eating with you.
Anyone who opens a magazine or scrolls through social media knows clean eating is the new focus of the American diet. Whole30, paleo, vegan, and gluten-free diets abound, and everyone from Beyoncé to Danny DeVito has touted the benefits of eating whole, clean foods.
But what is "clean eating" in the first place? The Mayo Clinic simply defines clean eating as not only consuming healthy foods but also, "a way of living that lends itself to improving one's health and well-being." Although the definition is broad, the focus is on wholesome, recognizable, quality ingredients—something nearly every restauranteur can get behind.
Today, many people don't want to spend their money on processed food. They're becoming more conscientious about the effects of pesticides and chemicals on their long-term health. While junk food is still a fun splurge, many customers want to regularly spend their money at clean eating restaurants where organic ingredients are always a guarantee.
A recent study conducted by the Organic Trade Association reported organic sales in the United States alone totaled a record high number of $49.4 billion in 2017. This amount is a 6.4 percent increase from the previous year and is predicted to continue increasing this year. For the restaurant industry, this trend means more availability and better prices from distributors. With organics becoming more accessible, now is the perfect time to shift your menu to include these healthier options.
Even if you're not ready to take the dive into going completely green at your restaurant, there are many excellent lessons you can reap from holistic, clean eating restaurants. Here are a few practices you may want to adopt from these healthy eateries.
5 Important Lessons from Clean Eating Restaurants
1. Partner with Local Purveyors
The chefs at clean eating restaurants often build positive relationships with local farmers, so they have regular access to fresh, seasonal ingredients. They also know, this local clout bolsters their reputation, so they aren't afraid to disclose their sources on their menu. The dedication to the farm to table trend helps many clean eating restaurants save money as well because many farms offer special deals for "locals only."
As a restaurant owner, consider taking a tip from the clean eating restaurant industry and doing business with local sources, whenever possible. Working with local farmers will give you access to the freshest food and the highest quality ingredients. Local ingredients have a smaller footprint and a lower cost for purveying and shipping.
Your partnership with local sources is good for your restaurant, but also for your town's economy and for boosting morale. Customers enjoy knowing where their food was sourced. They'll feel a stronger connection knowing they're supporting an integral member of the community.
2. Offer Options to Accommodate All Diets
Clean eating restaurants are great at offering plenty of options to accommodate customers with food allergies or dietary restrictions. Vegans, vegetarians, and gluten-free patrons are all able to enjoy a meal off the menu at clean eating restaurants, no special preparation required. There's an option for almost every visitor.
The fact is, many would-be patrons with special diets simply avoid mainstream restaurants all together. After all, the options are typically limited or "off-menu" (which is usually a bunch of vegetables thrown together). Sometimes there's simply no option for them at all.
Smart chefs and restaurateurs know, if you want to sell more dishes, offer at least a couple options for everyone. While you can't accommodate every single diet restriction, offering a few vegan, gluten-friendly, or vegetarian options on your menu is a good practice and will ensure no visitors leave with an empty stomach (and post their complaint on Yelp). You'll build loyalty and repeat business!
3. Adjust Your Menu with the Seasons  
Since meals offered at clean eating restaurants are always seasonal and dependent on the freshest ingredients, the menu is never boring or repetitive. While this presents a challenge to the chef, it's often a welcome one. Seasonal dishes are usually popular, fresher, and the ingredients are cheaper.  Chefs get to show their stripes as they come up with delicious new ways to use seasonal items.
While seasonal menu adjustments are a way of life for clean eating restaurants, it's a good practice for mainstream eateries as well. A special soup in the winter, a fresh salad in the summer, or a harvest dish or a springtime treat is a welcome addition to your menu. Nothing helps customers get into the spirit and joy of dining out like a special occasion. A seasonal dish always feels festive and celebratory.
You may want to pair your featured dish with a special beverage as well. Customers are often excited to sample the complimentary tastes and the power of suggestion will boost drink sales too. Your entire menu may not change every season, but learn from clean eating restaurants and add a few new items to fit the time of year.
4. Save Money with Sustainability
Many clean eating restaurants are very eco-friendly because it fits into their sustainable philosophy. These restaurants work hard to promote green policies including recycling, less waste and greater efficiency. Customers even appreciate the green practices of clean eating restaurants because they see the positive difference and feel good about their visit.
Every restaurant can save money and do their part by adopting a few of these easy green tips. Using energy efficient appliances, composting food leftovers, implementing paperless business practices, and installing low flow sink faucets in the kitchen and bathrooms are all simple, smart ways to conserve energy. Green restaurants know they save money by conserving resources and reducing waste.
Adopting an eco-friendly approach to running your restaurant is good for the environment, good for your customers and good for your bottom line!
5. Build a Loyal Customer Base
It's common business sense to realize that customers are willing to pay a higher price for higher quality foods. Using fresh, organic, locally-sourced ingredients may seem prohibitively costly, but in the long run, it often breeds a higher customer satisfaction and loyalty. There are many lessons to learn from clean eating restaurants that will even help you save money right away.
Clean eating restaurants, holistic restaurants, and farm-to-table cafes often become local favorites in their communities. Customers love feeling like they're supporting a local business that offers healthy options to fit their tastes and dietary needs. They build a reciprocal relationship, where they truly become fans and advocates of the restaurant.
The good news is, all restaurants can enjoy this level of loyalty from their clientele by simply taking the best practices outlined here and applying them to their own business. Ultimately, clients want a delicious experience they feel good about—something all restaurants can provide with the right approach.
This mindful eating food trend is spreading and will only continue to become more popular. Customers DO care about the foods their eating and where they're eating it. Implement a few of the above practices and your restaurant could be exactly what they've been searching for.
---
Featured image by Pablo Merchán Montes; all image licensed via Unsplash.