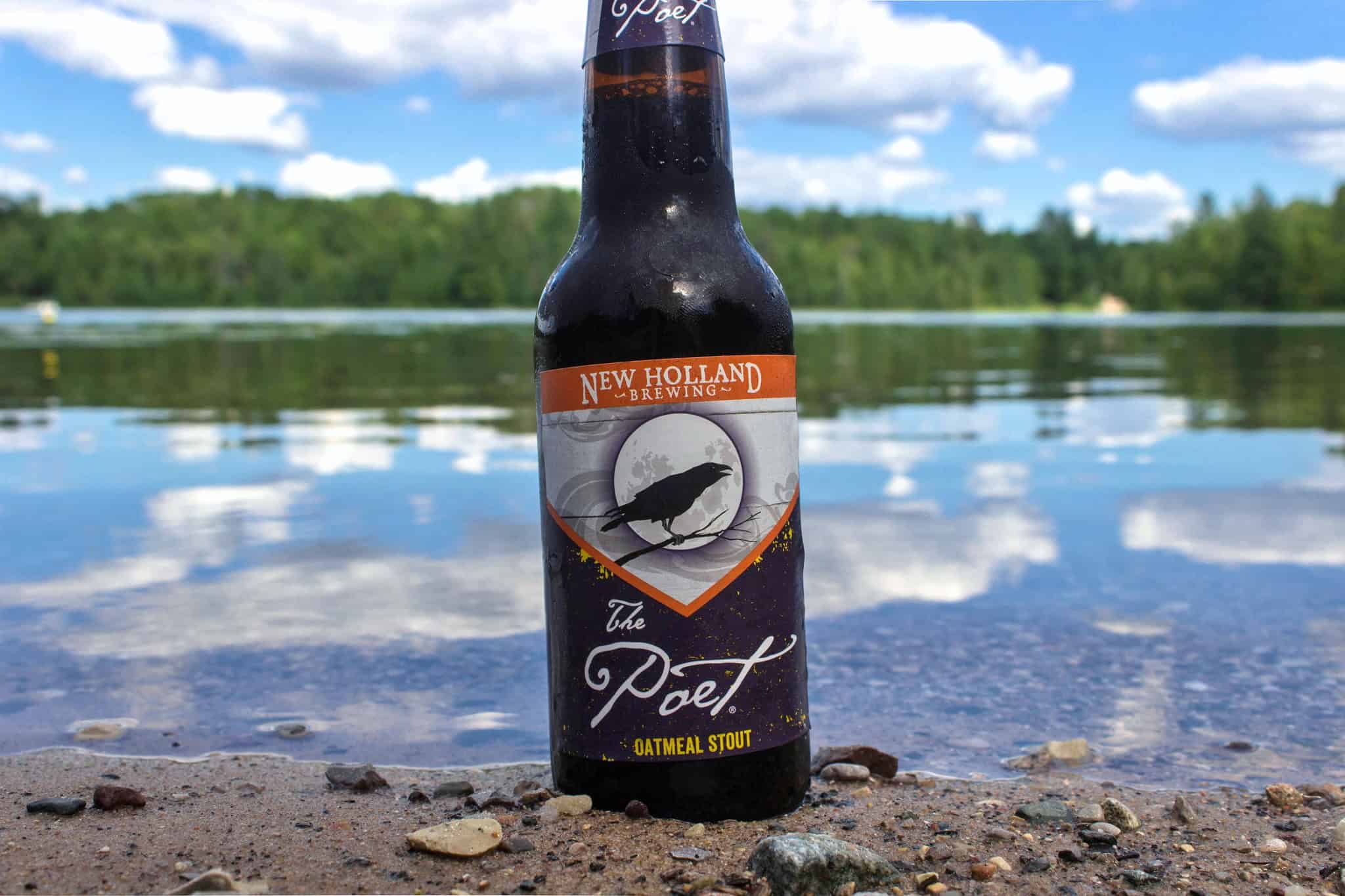 Forget the Dessert, Brew Up an Oatmeal Stout Instead
Satisfying your sweet tooth is extra refreshing with a tasty oatmeal stout!
First introduced in the regions of England, oatmeal stout has grown in popularity over the years. A deliciously creamy beverage, oatmeal stout is different from other stout brews with a distinct milky-malt taste. This is a beer that could pass for a decadent dessert. Inspired by sweet treats, the types of oatmeal stout brews range from red velvet cake to Oreo cookie. Despite its fun flavors, this is a beer that aficionados still respect. Here's why you should add oatmeal stout to your brewery menu.
Oatmeal stout is a quirky beer best known for a unique flavor profile. Brewed with a special blend of ingredients through a very specific process, this sweet beer has been adapted into many different versions. Some oatmeal stouts are reminiscent of popular desserts we know and love, but did you know this "dessert beer" started out as a health tonic?
Originally brewed in England, the stout began as a traditional oat beer. Oats were used in the British brewing process for many years as they were a cheap and easy-to-obtain ingredient. Brewers realized that touting the benefits of hearty, healthy oats was a great selling point. Oatmeal stout was promoted for "curing powers" and health benefits. Brewers believed the filling oats in this brew could nourish nursing mothers and sustain people fighting sickness (yes, including children).
While we might not think of oatmeal stout as a health tonic today, it's still a delicious beer that's worthy of your brewery. There are many variations, including plenty of dessert-like flavors. This gives brew masters lots of room to play with additions and brew up a signature stout unique to your establishment. This year, skip the chocolate cake on your brewery menu and instead, offer patrons a delicious birthday oatmeal stout!
What Exactly Is An Oatmeal Stout?
Oatmeal stout is a creamy beer, much sweeter in taste than classic Irish stouts. The name "stout" captures the hearty strength of this beverage. The English oatmeal stout is sweeter and less dry than Guinness (the most popular Irish stout). A malty brew with little-to-no bitterness and a creamy, milky body, the oatmeal stout is often a favorite craft beer for every season, but especially in the winter months.
Oatmeal stouts aren't as boozy as some beer, but still range from 5.0 to 9.0 ABV (sometimes more). Most oatmeal stouts fall around the 5.0 range. These brews carry an earthy sweetness, fuller body, low carbonation and a dark appearance with a silky-smooth texture. Some may describe them as featuring notes of dark chocolate, coffee, milk, bread, and other comforting flavors. These aren't as fruity or "seasonal" as pumpkin beers, but they still taste festive!
An authentic oatmeal stout is brewed with English yeast and quality oats. Oats create an out-of-the-ordinary, thick grist, so they're typically used in moderation. In most cases, oats account for around 5% of the total grains used in oatmeal stout brewing. Using oats just to flavor the brew ensures the brewing process isn't interrupted and equipment operates properly. Other flavoring agents (like beets, chocolate, and coffee) are also added to the grist at the brew master's discretion.
The biggest brewing differentiator of oatmeal stout is from the yeast straining process. During the yeast straining, natural sugars are released, allowing the sweetness to really come forward. Once the beer is strained, it's bottled and allowed to rest. Like many craft beers, oatmeal stouts generally taste better after aging for a few months, allowing flavors to fully develop.
If you're looking for brewing inspiration as you come up with your own oatmeal stout ideas, check out some great bottled options. The tastiest and most creative oatmeal stouts include Gravity Brewing's Vanilla Bean Oatmeal Stout, Ballast Point Brewing Company's Red Velvet, Millstream Brewing Company's Oreo Stout and Mob Craft's Oatmeal Chocolate Chip Cookie Stout.
Who needs dessert when you could have an oatmeal stout?
Oats + Beer = A Winning Combination Throughout History
Using oats for brewing isn't a new idea. In fact, oats have been used as a grain in brewing for hundreds of years and counting. Oats were a cheap ingredient and oat beer was common until the late 19th century when the beer fell out of favor, and production slowed. Once the beer stopped being touted as a health tonic, people gravitated toward lighter and more refreshing wheat ales.
Finally, after decades of being passed over in favor of other brews, the oatmeal stout experienced a renewed popularity. Samuel Smith's iconic oatmeal stout reignited excitement for this brew in the early 1980s, first across Europe and then in the United States. At first the oatmeal stout was passed around by beer aficionados, but eventually, the craft beer trend brought this hearty beer to masses.
Realizing the possibilities, brewers quickly "hopped" (pun intended) on the oatmeal stout wagon by creating their own recipes and variations. It seemed that nearly every homebrewer attempted their own version of the oatmeal stout as well.  The customizability and mild, pleasing flavors made this beer a popular brewing favorite.
As excitement for oatmeal stout grew imported brews like Brouwerij Kees' Strawberry Fields Oatmeal Stout (an Amsterdam take on a chocolate covered strawberry) hit the market through groups like the International Beer Collector. Over the next several years, Americans grew to love the oatmeal stout and all the variations. Drinking your oatmeal has officially become COOL!
Today, brewmasters constantly think up new and innovative ways to customize their oatmeal stout. Flavor additions and variations abound and for good reason—this beer is easy to drink and enjoyed by all.  It pairs delightfully with many different dishes, but most especially dessert!
Ready to Brew Your Own Version of Oatmeal Stout?
Oatmeal stouts are great all year round, but particularly during autumn and winter. Dream up new flavors and variations for your visiting patrons to enjoy. From your take on candy corn, apple pie, or caramel cake, oatmeal stout makes a great beer to play with festive additions and flavors.
The brewery industry is competitive; it requires brewery owners and brewmasters to constantly adapt and change their brews. Staying on top of beer trends will help you keep your customers coming in the door and raving about your beverages.  An original oatmeal stout is easy and fun to customize.
Brainstorm flavors with your brewing team and even plan a tasting event for local beer clubs. A social event is a great opportunity to promote your brewery and request feedback on your new flavors. Comments and suggestions can help your brewery produce the BEST British oatmeal stout in the Midwest.
Get creative and brew a one-of-a-kind oatmeal stout to pair with every dessert on your menu! A list of sweet treats that involve beer? Customers will skip the candy aisle and pass on the ice cream cone in favor of a tasty oatmeal stout. This beer may not be considered a health tonic anymore, but as they say, life is short so eat… err, drink dessert first!
---
Featured image via Flickr user Scottb211. Post images licensed via Flickr CC2.0 / Public Domain.