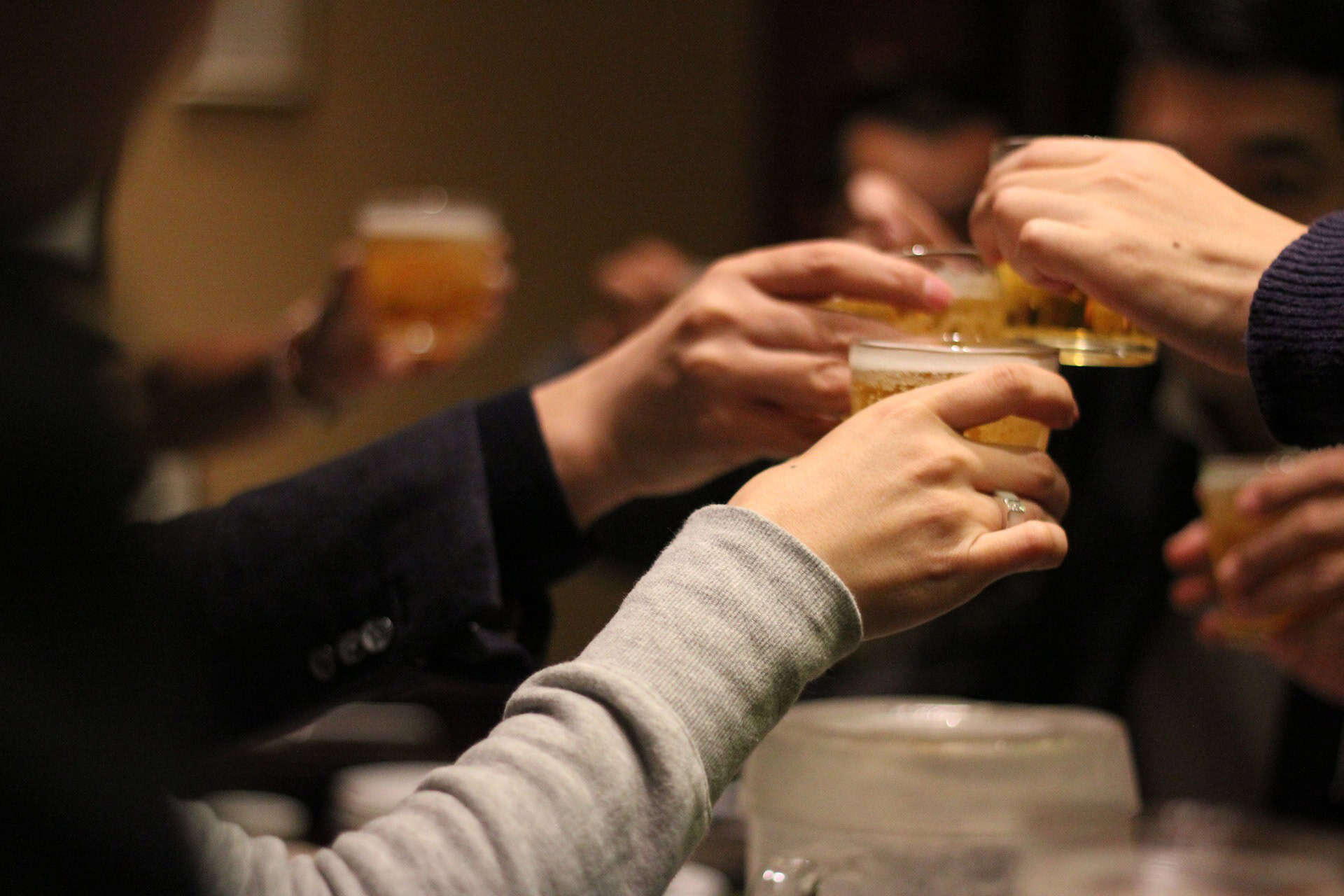 12 Months of Delicious Seasonal Beer & Food Pairings
Want to spice up the seasonal beer game at your brewery? These stellar food and brew pairing options will keep your customers coming back for more.
A top-notch seasonal beer selection is a fun way to attract new customers and keep your regulars happy. The best part about seasonal beer? The unique flavors often pair well with food. Try these appetizer, lunch, dinner, and dessert ideas to complement each brew on your menu. Remember, every seasonal beer has its own flavor profile and a great way to highlight those notes is with a delicious dish from your menu. Craft beer lovers that visit your brewery will appreciate your insight and suggestions on food and drink pairings!
Beer and food go together like cheese and macaroni or peanut butter and jelly (and both dishes could even be paired with a brew). The fact is, a meal served with any beer will impact your patron's impression of that beer. Certain spices, herbs, and other ingredients mix better with certain beers and most customers will appreciate the power of suggestion. So, share a few ideas for seasonal beer pairings on your menu.
From maple brews to eggnog IPAs, peachy pilsners and blackberry shandies, every specialty beer has an ideal season. Fortunately, the flavors of seasonal dishes are often a great match. To learn more about the best beer and food pairings for winter, spring, summer, and fall, check out these great ideas below!
Seasonal Beer and Food Pairings to Try Today
Winter Beers & Food Pairings:
1. Dark Belgian Ale
Darker, heavier beers are perfect for wintertime. Their rich qualities and warming aromas are just what customers crave when chilly temperatures hit. The dark Belgian ale, or just "dark ale" is a popular craft beer brewed specifically for the cold winter months.
Ingredients like molasses, brown sugar, and nutmeg are combined to create luscious, creamy, and comforting flavors. These notes pair well with meats like sausage, steak, pulled pork, or roast beef. Hearty stews and soups also complement the flavors found in dark ales. These brown beers are typically not very bitter, so they also work well when served with lighter protein dishes like sushi or teriyaki salmon.
Any type of meal crafted to mimic the homey flavors of this well-rounded winter seasonal beer will be a good fit. The malty notes of a beer like Project 3106 from Minneapolis Town Hall Brewery would taste fantastic with your take on this easy smoked sausage skillet dish.
2. Star Anise Stout
Think of the star anise stout as the festive holiday dessert beer. The creamy consistency of this seasonal beer is similar to that of an oatmeal stout brew. Infused with hints of chocolate, coffee, and licorice flavors, this sweet seasonal beer pairs well with almost any type of dessert including truffles, cheesecake, and cookies.
From sweet to savory, this diverse seasonal beer also pairs well with a variety of main dishes. Due to its super rich flavor profile, these stouts taste great with well-seasoned and heavily spiced foods such as barbecue, Mexican mole, and almost any type of shellfish. These food items bursting with decadent, salty flavors work well to balance the heavier kick of the star anise stout, a darker seasonal beer.
Your take on an Anise stout, like the Rhombus Star Anise Stout would pair well with a delicious dessert like white chocolate truffles.
3. Christmas IPA
Most Christmas IPA's are reminiscent of the flavors found in holiday cookies. Festive ingredients like ginger, nutmeg, cinnamon, peppermint, allspice, cloves, and honey marry together to create the recognizable flavors of a Christmas IPA. Not as bitter as a traditional IPA, the Christmas IPA is sweeter and warmer.
Since this seasonal beer is brewed with spices, the food items paired with this beverage should mellow out the stronger elements, not overwhelm the pallet. Menu items like classic French toast, smoked ham sandwiches, and vanilla cake enhance the wonderful Christmassy aromas and bring out the one of a kind flavors only a holiday seasonal beer could offer.
Easy dishes made with simple ingredients allow the strong Christmas IPA flavors to shine. A blend like The Flying Dog Christmas IPA would taste awesome with these cinnamon French toast sticks featured on your brunch menu.
Spring Beers & Food Pairings:
4. Bock Beer
Stronger than its cousin, the pilsner, a bock beer is a traditional German brew dating back to Medieval times. This seasonal beer is popular during the springtime because of the light, yet malty flavors. This brew is perfect for rainy days when summer's not quite here yet. The light and hoppy flavors compliment the changing seasons and this easy-to-drink seasonal beer is an amazing palette cleanser!
Bocks pair well with flavorful and filling meal options like barbecued pulled chicken, smoked fish 'n chips, and even deep dish pizza. Bocks are not dark beers, therefore, they're not super filling; comfort food options are definitely what you want to offer your customers with this brew. The crisp and refreshing flavor profile of this seasonal beer makes it tasty with almost any type of food.
A bright but mild beer like Love Honey Bock from Lost Forty Brewing with classic fish and chips would taste dynamite!
5. Blonde Ale
Blonde ales or golden ales are a great springtime drink. These are pale, mellow seasonal beer beverages that pair well with many Asian or Latin American style dishes. A blonde ale's refreshing qualities and light, crisp, effervescent flavors make it a great seasonal beer to pair with spicy foods. This seasonal beer balances extreme levels of hotness while enhancing the deeper flavors of spicy dishes.
Hot Vietnamese noodles, chunky salsas, stuffed jalapenos, and spicy dips taste fantastic with blond ales. The somewhat sweet, fruity flavors balance out the heat and spices found in many of these recipes, letting the other flavors shine (and cooling the fire).
A great example of blonde ale and spicy food would be the Baby Genius Blonde Ale from Bissell Brothers Brewing Company with your take on jalapeno popper chicken. This pairing is a match made in heaven.
6. Sour Beer
Sour beers, kombucha beers, better known as wild fermented ales are seasonal beers bursting with citrus flavors perfect for the warmer weather of spring. Notes like lime, lemon, cucumber, tea, and watermelon make this beer a refreshing choice to pair with a salty snack or meal.
Giant homemade soft pretzels, French fries, baked macaroni and cheese, as well as mixed salted nuts are great food options when sipping on a sour seasonal beer. The fantastic refreshing flavor profile will quench your patron's thirst and compliment the salty foods.
If you have a wild fermented ale on your menu, like this Lime Cucumber Goose from Urban South Brewery, pair it with some buttery soft pretzels for a delicious combination!
Summer Beers & Food Pairings:
7. Shandy
Shandy brews are the go-to seasonal beer for sunny days! A typical summer shandy beer is a mixture of both beer and lemon or lime. This bubbly brew is a refreshing beverage bursting with fruity and refreshing summer flavors such as citrus, grapefruit, cherries, cranberries, oranges, and more!
A fruity and delicious seasonal summer beer like this pairs well with the fresh ingredients of farm to table meals. Tilapia fish tacos topped with garden fresh cilantro, a turkey avocado wrap, or even a crisp summer chopped salad made with organic vegetables from a local farm are great options.
The shandy is a crowd pleaser seasonal beer for summer. A beer like the Aloha Traveler Pineapple Shandy tastes phenomenal with a fish-based dish like grilled salmon tacos and pineapple salsa!
8. Hefeweizen
Hefeweizen is aGerman-stylee wheat brew popular in the United States today, particularly in the summertime. This seasonal beer has strong yeasty flavors which taste like bananas or bubblegum. The hefeweizen's extremely light qualities establish this brew as the perfect refreshing beer for hot summer days.
This German originated seasonal beer pairs well with fresh salads, seafood, and cheeses. Dishes like goat cheese beet salad, lemon risotto, ricotta crostini with smoked salmon, and grilled shrimp are delightful pairings with a hefeweizen seasonal beer.
Your take on this grapefruit goat cheese pepper salad would enhance the fruity flavors found in the Schofferhofer Hefeweizen Grapefruit Beer.
9. Pilsner
Pilsner beers are a summer staple. A pilsner is a type of pale ale most customers seek during the summer months. The different interpretations of this bright seasonal beer range from strawberry to passionfruit. This beer is light, easy to drink, and refreshing.
The distinct floral, fruity, and fizzy notes of a pilsner make this seasonal beer the best beverage to accompany your brewery's house spicy hot wings, buffalo chicken wrap, or chipotle grilled cheese. The crisp taste balances out those fiery hot flavors.
The mellow flavor profile of Lakefront Brewery's classic Pils would pair amazingly with these kickin' southwestern spicy cheese curds.
Fall Beers & Food Pairings:
10. Red Ale
Nothing captures the flavors of fall like an ice cold red ale. Red ales during autumn are the festive seasonal beer choice featuring roasted, warm, maple fall notes every craft beer fanatic loves! Similar to the traditional pumpkin ale, the color, aromas, and ingredients all evoke elements of fall.
The distinct malty flavors of this seasonal beer taste great with spiced desserts like carrot cake or hearty dishes such as seasoned chicken pot pie or chili. Any sort of food infused with strong spices works well to bring out the delightful and whimsical flavors in this fall seasonal beer.
The spices in a fall Amber Ale would be absolutely delightful with a gooey cinnamon carrot cake dessert!
11. Oktoberfest
A normal Oktoberfest beer is copper in color and carries a dry, spiced flavor profile. This German-style beer is an adaptation of many different brews served at the historic festival held in Munich. A traditional Oktoberfest seasonal beer in America is usually a mixture of several favorite recipes combined into one.
Typical food pairings include German favorites like salted soft pretzels with spicy mustard, roasted pork loin with mashed potatoes, and ribs with sauerkraut. These popular food items inspired by German culture bring out the best flavors in Oktoberfest beers and complement each other perfectly, of course.
For a great take on Oktoberfest at your brewery, try spicy mustard pork chops with a beer like Sierra Nevada's golden, malty Oktoberfest Beer.
12. Hard Cider
A hard cider is a seasonal beer brewed with fermented apple juices. It's essentially tasty apple juice for adults—full of fall flavors. From classic apple to raspberry, peach, pear, pineapple, and more, the variety of cider recipes are staggering. This seasonal beer is perfect for the autumn season with ginger, nutmeg, cinnamon, and chocolatey flavors all reminiscent of fall time and the leaves changing.
Thanksgiving staples like roasted turkey, cranberry sauce, sweet potatoes, and decadent pasta dishes pair well with this type of seasonal beer. Additionally, autumnal sweet treats like doughnuts, apple pie, and pumpkin bread all enhance the lovely, warm fall flavors found in this seasonal beer favorite.
Try a take on turkey dinner special with a Thanksgiving casserole and pair it with your brewer's version of Strongbow's Hard Apple Cider.
The food offered at your brewery greatly impacts the flavors of your brews. A well thought-out food menu paired with your seasonal beer list is a great way to impress your customers' taste buds and nudge them to order new dishes. Quality beer and delicious food are the perfect pairing for every season!
Find inspiration from these seasonal beer and food pairings. Try adding some perfect matches to your menu and showcase your top of the line, tasty seasonal beers!
---
Featured image via Pixabay. All images licensed for use via Pixabay licensing.