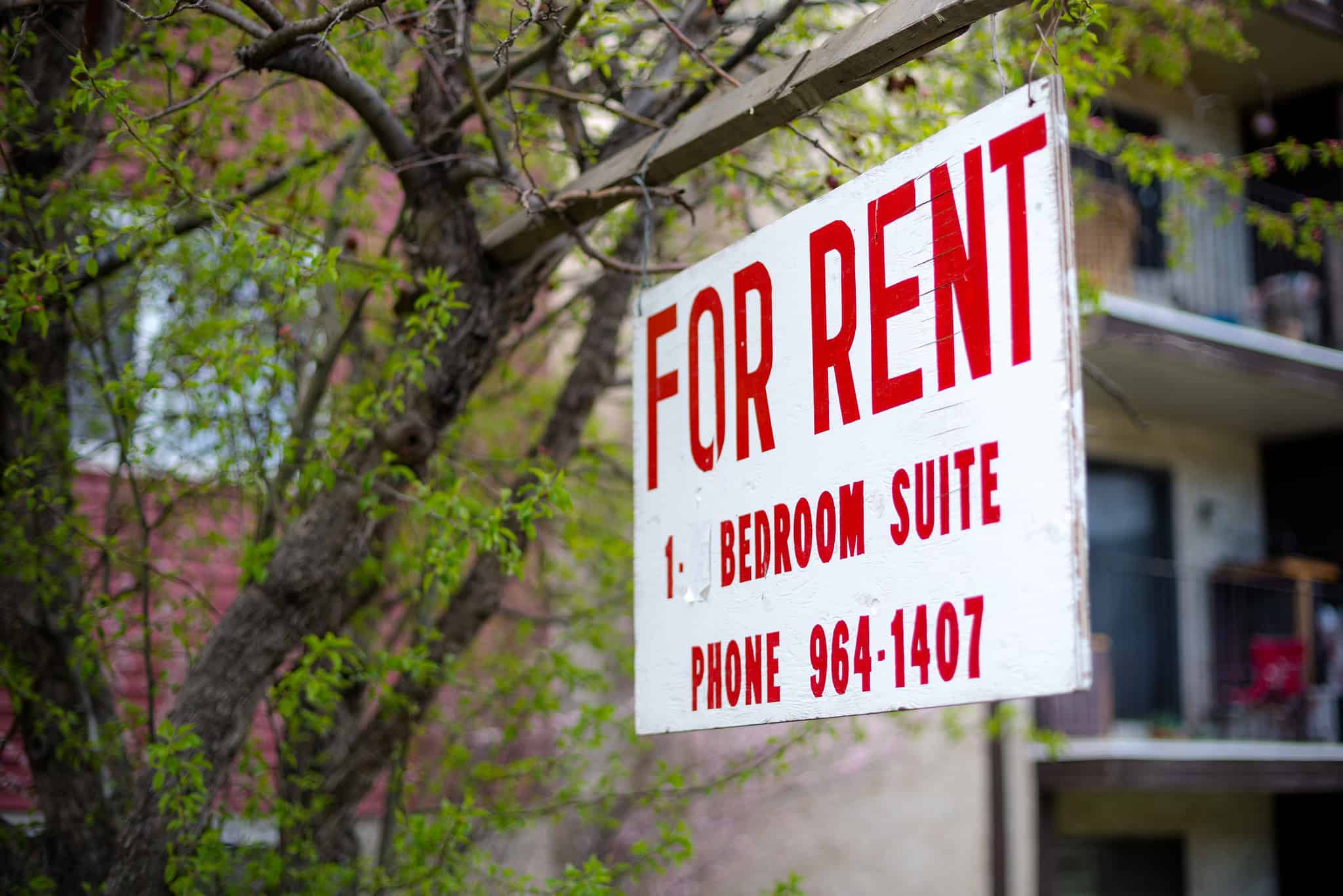 How to Find Prospective Tenants Without Seeming Desperate
As seasons come and go, so do renters. Here's how to advertise a property for rent and find prospective tenants during the off-season.
As a building manager, it's tough to know how to find good tenants. No time is this truer than the off-season. Whether you're in a college neighborhood when students leave for the summer, or you're trying to fill vacancies when the weather turns cold, finding your ideal prospective tenant is a challenge. You can end up with decisions you'll later regret. Here's how to find good tenants you'll want renting long into the future, even when the leasing slump is over.
Apartment vacancies happen. When you experience a down-turn or off-season, it causes a significant dip in your rental revenue. Off-season periods are especially a concern in areas with a high population of students. The summer break results in vacancies and sublets that are tough to manage.
Here in the Midwest, building managers may also face a decline in apartment tenants during winter months. Prospective tenants are put off by the idea of moving when the weather turns snowy and cold. The holidays are another contributing factor. Generally speaking, people avoid moves during the months of November through March, which leaves landlords with only a seven-month window to find renters.
The other reason building managers and owners may see a decline in apartment tenants is area changes. Huge construction projects near your building that affect traffic and parking can also affect your bottom line. An increase of criminal activity or break-ins in the area, may also cause renters to move elsewhere.
While there's not much you can do about the environment surrounding your property, you can address security concerns and needed improvements to your building to add appeal. Keep your current tenants happy and learn how to advertise a property for rent so it gets noticed. Check out these steps to find great prospective tenants even during down-turns and off-seasons.
How to Advertise a Property to Prospective Tenants You Want
Envision your ideal tenant. Beside paying the rent on time, what are their concerns and ideals? What aspects of your building would really speak to them? If you're reaching out to students, focus on proximity to campus, public transportation and libraries. If your target audience consists of young urban professionals, highlight the downtown appeal.
Photos are a great way to punch up your ad. Photograph a furnished or model apartment, so prospective tenants can envision how the space would fit their needs. This is especially impactful when it comes to renting out small apartments and studios.
Testimonials from past renters are a powerful endorsement. Building managers who have maintained a positive relationship with previous renters or current tenants, may wish to solicit a few quotes to add to your website, ads and flyers.
Social media is a great way to reach a younger demographic. Tech savvy students and young adults will respond well to ads on Facebook or Twitter. Millennials are a rapidly growing pool of renters and prospective tenants. Don't be afraid to promote on social media.
Craigslist is more commonly used than newspaper classifieds, particularly among young renters. While listing your spaces for lease with a realtor takes the pressure off, it's often a cost building owners aren't willing to incur, especially when times are tight. List your space on Craigslist, save money and reach your audience.
Important advertising advice: List your property well in advance of a slump. If you anticipate your slow season up ahead, list properties right away.
Most importantly, always familiarize yourself Fair Housing Laws as well as with your state and local laws when it comes to screening and promoting to tenants. There are certain types of wording you should avoid in ads as they could be read as discriminatory. Always obey rules and guidelines for your area, no matter where you list or advertise. Familiarize yourself thoroughly with landlord and tenant rights in your state, city and municipality.
What Else Can Landlords Do to Market Their Space?
Encourage Referrals
Word-of-mouth endorsement is huge in helping you promote your building. You current tenants are wonderful advocates. Chances are, if they're great, responsible apartment tenants, they probably have similar friends who are also seeking a place to live.
Encourage referrals by offering incentives and bonuses. You may also want to provide your current tenants with information about vacancies and let them know when spaces are opening up. Oftentimes, word about a great rental opportunity will spread—all you need to do is share the information.
Alter Your Lease Terms
While most building owners want to secure good tenants into year-long lease agreements, consider offering shorter terms if vacancies are an issue. Over the summer months it may be tough to fill spots, but short-term leases and agreements will allow you to keep your revenue stream consistent. If month-to-month doesn't work for you, consider quarter or six-month leases to keep your building full. Other options include allowing renters to change to a month-to-month or shorter-term agreement after they've completed their first year.
Always check your local tenant rights and guidelines for rental properties in your city to ensure you're compliant. Allowing tenants to sublease their space (if allowed) is also a consideration. Subletting isn't always an ideal situation for every building owner due to liability concerns, but it may fit your particular situation.
Focus on Tenant Needs
Now is the time to address any repairs or issues for your current tenants. It's tempting to hold back on updates if you're seeing a dip in your cash flow, but this may be shortsighted. Keeping current tenants happy with leasehold improvements and responsive maintenance, will encourage referrals, positive buzz and lower turnover.
During your slow season it's a great time for minor repairs and cosmetic updates to empty units as well. Tackle your list of maintenance concerns and routine checkups. Ensure your empty units are clean, spruced up and in good working order, so they're ready when business picks up again.
Schedule Building Updates
Off-season is perfect for major overhauls as well. Your downtime is a great time to schedule maintenance and updates on your equipment—boilers, water heaters and furnaces. If an item needs repair or replacement, it may be best addressed when occupancy is lower. At minimum it's good to check everything is up-to-date and in working order.
This is also a time for updates to the exterior of your building, resurfacing lots, adding cosmetic enhancements to the façade and other improvements. Interior projects that cause a lot of work traffic like insulation, painting, flooring, window and door updates are best scheduled during light seasons.
Research Area Rates
If your puzzled about an unexpected downturn in prospective tenants, you may also want to take time to explore your market. Research the rates in your area to ensure your rent is competitive and keeping up with current trends.
Building owners and apartment managers may experience a knee-jerk reaction to increase rental rates to recoup your lost revenue. While this is a natural instinct, it can also lead to more occupancy loss. Explore the root cause of your tenant issue, before you decide on a rate increase. You may turn away a prospective tenant if rates aren't in line with similar offerings in the area.
Offer More Amenities
If you're wondering how to find good tenants, look at the amenities you offer. Many apartment dwellers are seeking spaces that welcome pets, offer a sense of community and are eco-friendly. As the market increasingly favors these features, you may want to consider updates to your policies and changes to your offerings. Offer recycling pick up if it's not part of your regular trash service. Make energy efficient green updates to your building.
Other perks include accessible and safe parking, services like snow removal and safe shared-spaces. Adding lighting to your lobby and motion-sensing lights will improve your building's safe reputation. Update locks and focus on security. Encourage neighbors to get to know each other by sprucing up patio and rooftop areas, community rooms and shared space.
A downturn in your tenants is a big concern, but wise building owners know to wait it out before hitting the panic button. Focus on promoting your vacancies with targeted advertising and encouraging referrals. Use the downturn in occupancy as a good time to update empty units and take care of scheduled maintenance on your equipment. If the shift in tenants continues, research area rates before increasing your rent. Consider offering more amenities such as eco and pet-friendly enhancements, community spaces and security updates.
Finding good tenants is challenging but adopt these smart strategies to help promote your building and fill vacancies.
---
Featured image by Kurt Bauschardt. All images used and licensed under CC by 2.0 or CC Public Domain.