Hit the Road: 3 Top Tips for a Great Food Truck Business Plan
A well-crafted food truck business plan is essential to getting the guidance and funding necessary to turn your great idea into a profitable venture.
There is a lot of work that needs to get done in order to get your restaurant on the road and a food truck business plan is the first place to start. From startup costs to appliances, staffing, marketing efforts, vendors, and more, an entrepreneur in the restaurant industry knows there are a lot of moving parts to curate a thriving business. Staying organized and creating a detailed timeline with goals is key to success. Before you know it, you'll be out on the road serving up good eats all over town.
So, you've finally decided to make your foodie dream a reality, but don't know where to begin? Constructing a solid food truck business plan is where you'll want to start. The reality is food trucks are on the rise everywhere and the competition is fierce. A detailed food truck business plan indicating your overall budget, costs, brand, and short-term/long-term goals will separate you from other restaurateurs.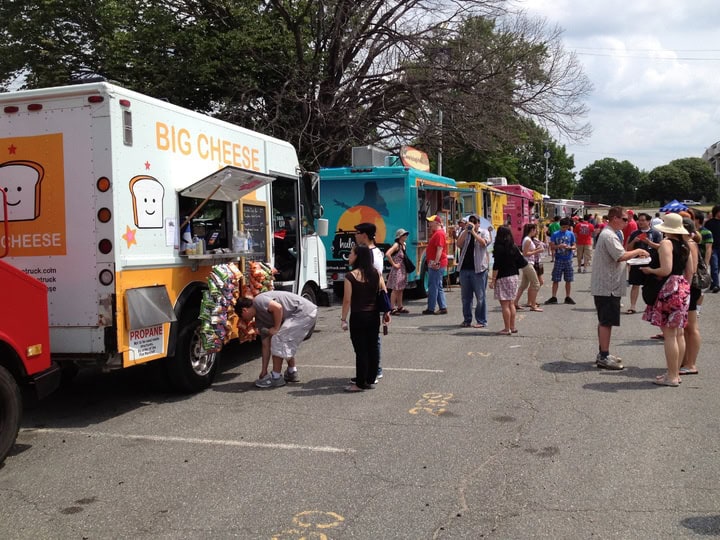 In fact, it was reported by IBIS World that the food truck industry in the U.S. alone made up about $1 billion of the total annual revenue in 2019. With mobile restaurants at the height of popularity, your food truck business plan will help you find success amongst the others.
From $50,000 to $1 million dollars, the range of mobile food establishments out there are many. Whether you're a high-class place offering upscale tasty bites like escargot on the go or maybe just serving up the best fried pickles in town, starting your own food truck business is costly. A food truck business plan will help you map out all the costs and necessities before any major purchases are made. You'll have the ability to visualize your business in every aspect and see the full picture before any mistakes are made.
Don't run out and buy your truck just yet! Take a peek at these 3 top tips for drafting a helpful food truck business plan and start your entrepreneurship journey off on the right foot.
3 Top Tips for a Great Food Truck Business Plan
1. Make a Budget and Figure out Funding
There are a wide variety of costs to consider when embarking on your food truck adventure. According to Business News Daily, when beginning to outline your food truck business plan, it's important to take into account these common mobile food establishment startup expenses:
Insurance for both your food business and the vehicle itself
Food ingredients, beverages, vendor costs
Cooking appliances and cleaning supplies
The right technology options to process and receive payment such as an iPad Square Reader
Rental fees for an off-site kitchen to prep food
Truck wrap, décor, lighting, accents, etc.
Normal vehicle maintenance costs including gas, tire rotations, oil changes, cleanings, etc.
Eating utensils for customers i.e., silverware, napkins, cups, plates, etc.
Local food service regulations and restaurant code costs
Staff hourly rates—who's going to help operate your food truck?!
Marketing costs to spread the word about your business
Overwhelmed yet? Don't be! This list of 11 important items might seem like a lot at first but that's where your food truck business plan comes in handy. The purpose of putting together your food truck business plan is to ensure no detail (no matter how small) is forgotten. Outlining a list of what costs to expect will help give you a better idea of the total investment you're looking at and what type of funding you need to secure.
Here's the deal, you probably (most likely) don't have $100,000 laying around so bank loans and friendly investors will quickly become your friends. Whether it's your great, great grandma, the neighbor down the street or your trusty local bank, a food truck business plan will come in handy when finding the dollars necessary to turn your food truck fantasy into a reality.
2. Check out Competitors and Think Outside the Box
What better way to see what type of competition you're up against than to get out there and eat their food? Gaining a strong understanding of the other types of food trucks in your area will help you curate a mobile business that's unique from the rest.
Food trucks are so popular today because of their ability to create crazy, out-of-the-box flavors, menus, and experiences no one has ever seen before. Keep in mind, sometimes finding a niche and focusing all your efforts on just that is worth it. Food Truck Empire says it best…
"With a food truck, you have the ability to really focus and perfect a few unique menu items. Some food trucks are able to cut their offerings down to literally only 2–3 menu items and continue to be extremely profitable."
So, take a risk and try something one of a kind. Odds are, when customers come across your kiwi desserts only food truck, they'll find themselves majorly intrigued.
Remember, developing your establishment's brand, menu focus, style, tone, personality and exclusive character in the early stages of your food truck business plan will help you better plan ahead for what materials and services you will need to successfully execute. In addition, a clear understanding of how your food truck is different and innovative from the rest will come through in your marketing efforts to successfully get people in the door, or rather, at your window.
Outside of the actual eating element, observing how the most successful food trucks in your area communicate with customers, handle payment, set their daily hours, etc. will help you get some good ideas for outlining your own logistics in your food truck business plan. You might be a seasoned restaurant professional with years of experience in the food service industry or maybe you've never even waited on a table before; either way, learning from your competition is a smart way to create a solid food truck business plan.
3. Set Goals for Yourself and the Business
Yes, it's true; unfortunately, food truck business fail. According to Mobile Cuisine, zero marketing strategy, not developing a detailed budget and lack of planning ahead, are just a few of the major reasons these trendy mobile establishments fail. Lucky for you, a food truck business plan is meant to cover all those bases for you! The most important one to never forget is setting goals for yourself and, of course, the business.
Both long-term and short-term goals will help keep you accountable as the owner and your business on the right track towards success. Consider asking yourself some of the following questions:
How profitable do I want my food truck to be within the first three years?
What is my timeline goal for paying my investors back?
How often will I work at the food truck weekly and check-in?
Do I see myself opening more food trucks in the future? If so, when?
How much of a salary will I take home and how much will I put back into the business?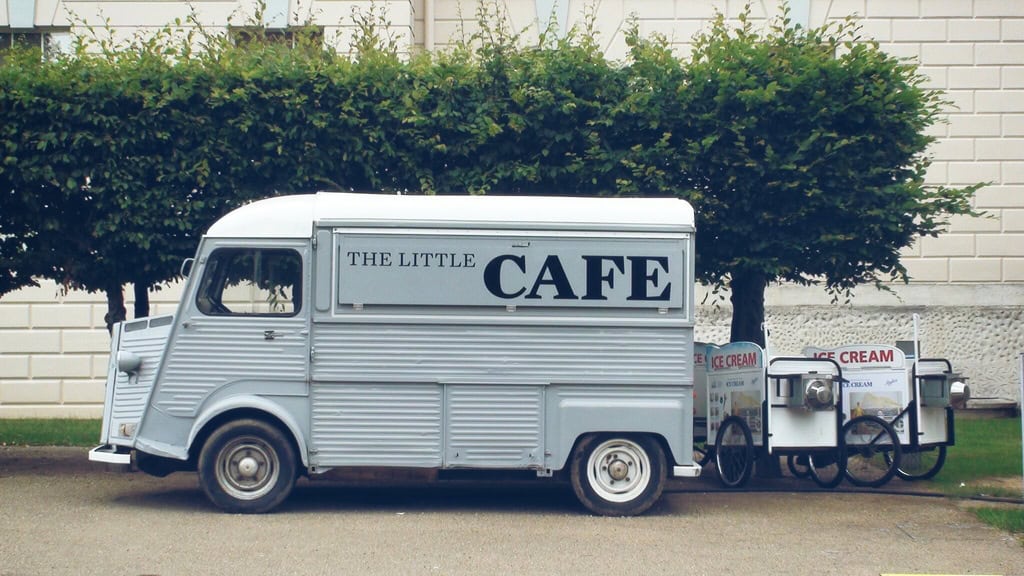 Each and every one of these questions are super helpful asks to get the creative juices flowing and get you thinking about the future of your business. Setting goals that align with your food truck business plan will consistently give you and your team something tangible to work toward.
According to Bigger Pockets, it's also important to make sure the goals spelled out in your food truck business plan are specific enough to motivate. For example, instead of, "I will open and operate multiple food trucks within the next few years," try, "I will own and operate at least 5 food trucks within the next 6 years." Identifying these commonly recognized SMART goals within your food truck business plan will make you a better entrepreneur and restaurant owner.
Interestingly enough, a Harvard Business Study reported by Bigger Pockets found that only 14% of the population actually have goals set. These people are reportedly 10 times more successful than those individuals without any goals. It's clear if failure is not an option and the food industry is truly your passion, incorporating goals into your food truck business plan will statistically put you in a better position for success.
The restaurant industry continues to grow and mobile establishments continue to thrive. Creating a very detailed food truck business plan tailored to your specific needs will help you stand out amongst the competition. These three helpful tips will guarantee your food truck business plan is in a good spot to move forward. So, get trendy and take some risks, set goals for yourself and plan ahead; your food truck business will be booming before you know it!
For more restaurant industry ideas, tips, trends, and best practices visit our blog.
---
All images licensed for use via Pxhere.