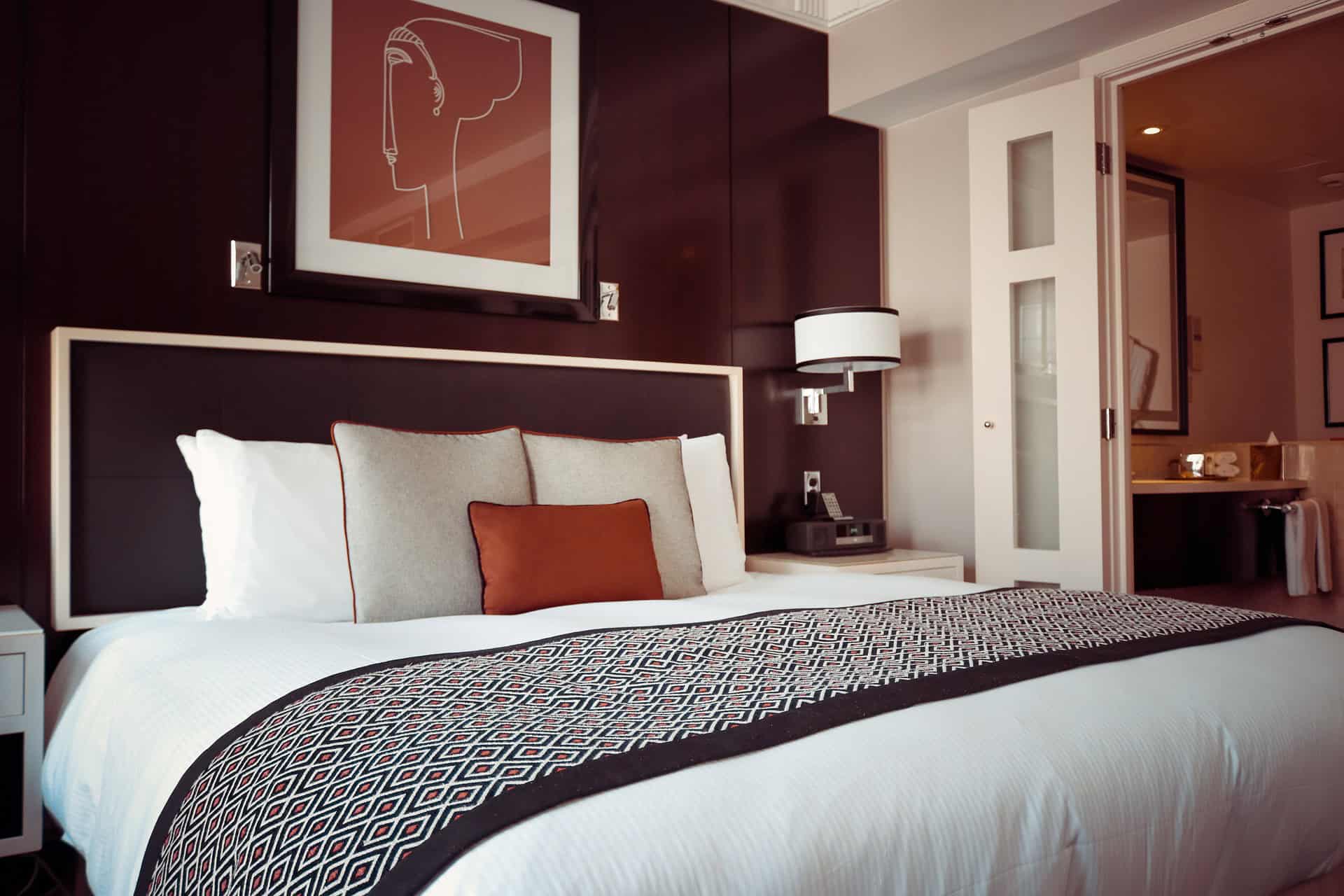 Airbnb vs. Hotel: Why Quality Hotels Continue to Outshine the Competition
The Airbnb vs. hotel debate is often a difficult choice for vacationers. Hotel owners should focus on these four areas to keep customers coming back.
Airbnb vs. hotel? It's a hot topic among travelers and continues to change the approach of the hospitality industry. Airbnb allows hosts to rent out properties and rooms to guests. While this is an appealing option for some, it's not without drawbacks. Hotels offer greater reliability, benefits, and amenities that vacation rentals simply can't match. So, if you want to beat the Airbnb competition, here's what you need to know to keep your vacancies low.
The Airbnb vs. hotel conversation shouldn't be a threat to you or your business. While Airbnb and similar by-owner vacation rentals continue to grow in popularity, the hotel industry can still thrive in the market. However, there are some strong lessons hotel owners can learn from Airbnb, including learning how to play up your strengths.
While the charm and homey feel of an Airbnb appeals to some travelers, there are many areas where hotels offer more than homeowners could. The hotel experience is still as remarkable as it always has been, despite elevated competition. So, if you want to keep attracting guests, focus your efforts on the areas that work. Here are five areas where hotels excel and keeping travelers satisfied.
5 Areas Where Hotels Are Winning the Airbnb vs. Hotel Debate
1. Excellent Customer Service
In the area of quality customer care and service, the Airbnb vs. hotel score isn't even close. Hotels far surpass Airbnbs in this area simply because they're a professional business run by experts in the hospitality industry. Hotels are built on customer experience and in this area, they continue to shine.
When a guest checks in at a hotel they're welcomed with real, friendly people. They're given keys, a clean room, and information about the surrounding area. Should any issues arise during their stay, assistance is just a phone call away. With an Airbnb, customers are rolling the dice. If the hot water stops working in the shower or they need an extra pillow, the owner may or may not be available.
Hotel owners can keep winning at the customer service game by focusing on enhancing the lodging experience for their patrons. Cleanliness is the rule in the industry, of course, but warming up the people-factor and charm can make a big difference. Keep up on trends in amenities and offerings. Focus on providing extra-friendly customer service from the front desk to housekeeping to ensure customers feel right at home.
Keep your online presence strong with plenty of photos and information for potential guests. Respond to customer concerns (and yes, complaints too). Provide excellent service to customers calling to reserve a room or asking questions as they plan their stay. Ensure that visitors see a friendly face from the moment they walk in to the time they check out. Train staff on the importance of going the extra mile to accommodate requests and provide the welcoming hotel experience that visitors seek. Little touches can make all the difference when it comes to keeping hotels on top.
2. Established Reputations
Unlike Airbnbs, hotels carry a well-established reputation. Within the hospitality industry, there are several top hotels many people already have a strong relationship with and trust. Familiar names like Hyatt, Marriot, Four Seasons, Double Tree, Ritz Carlton, and more are all synonymous with successful businesses that enjoy caring for others. It's thanks to established hotel chains like these that the industry continues to grow despite the ever popular Airbnb vs. hotel discussion.
The United States hotel industry's total revenue for 2018 equaled over 200 billion dollars this past year alone. Although options like Airbnb have changed the face of the industry, hotels that keep up their reputations continue to thrive.
Smaller hotels may not be part of a group like Hyatt, Marriot, or Hilton, but they can still focus on their reputation tor attract guests. Join your local Chamber of Commerce, participate and support area events, and keep the name of your hotel in front of the public.
Similarly, whether you're running a hotel, motel, resort, or traditional bed and breakfast, pay attention to reviews. When customers write about their experience on social media, engage with them. If there's an issue, don't hesitate to resolve it quickly and ensure their satisfaction (and return stay). Read the reviews of your establishment online and address concerns right away. A bad review isn't the end of the world, but it shouldn't be ignored. When the industry is this competitive, one person's bad experience can seriously damage your business.
When your guests prepare to confirm a reservation for a last minute vacation in a foreign location, hotels serve as a home away from home. Guests are seeking a spot with a reputation they can rely on. Years of hard work and long-established reputations in the hospitality industry set hotels up for reputation success. When weighing an Airbnb vs. hotel, hotels win on reputation.
3. Safety and Security
The third big area where hotels win over Airbnb is when it comes to safety. Businesses can offer more security and safety than any homeowner can. While Airbnb takes steps to screen their vacation rental owners, the fact of the matter is, hotels have the upper hand.
As the owner of a hotel, you already know how important safety is in this business. For any accommodation, whether it's motels, bed and breakfasts, or tropical resorts, safety is a top focus and concern. Although some guests may find themselves swayed by Airbnb's quirky charm or low room rates, at the end of the day, security will win. The level of safety in an Airbnb is hit or miss. All things considered, most guests won't choose to gamble on safety.
Only hotels have the resources and advanced technology in place to protect their patrons. Hotel safety and security measures are higher caliber as a result of the experienced staff and specialized cameras with software utilized throughout the vicinity to ensure the safety of their guests is always intact.
Continue to implement and enhance your security measures—and make guests aware of the protective steps you've put in place. There may be a tendency to downplay security and safety, but today's guests view it as a strength. If you want to attract guests to your hotel, ensure them that you have their safety and security in mind at all times.
Add security protocols to protect a guest's digital information as well. Free Wi-Fi is a great amenity but include measures to protect guest information. Always ensure your payment systems are secure and up-to-date. Online reservations should be completely secure to protect guest's financial information and private contact details too.
When considering who has better safety and security procedures in place between Airbnb and hotels, hotels once again come out victorious. This is one area where hotels can and will continue to outrank the competition.
4. On-Site Dining
The only other part about vacationing travelers appreciate more than quality hotel room amenities is good food! While Airbnb's offer nearby places to grab takeout, nothing beats the unique hotel dining experience.
Rory Crawford, Co-Founder, CEO and industry blogger for BevSpot (a food and beverage management software company) recently reported consumer spending at hotel restaurants and bars has grown by 5% over the span of this last year. This significant increase proves there's no real competition when considering which option reigns between Airbnb and hotels.
Part of what makes a vacation so much fun is the opportunity for guests to relax and in many ways, living luxuriously for a short amount of time. On-site dining establishments continue to increase in popularity as world renowned chefs and recognized foodies in the industry hop on board and partner with hotels to offer guests a one of a kind, sophisticated dining experience unlike anything an Airbnb could offer.
Henry Harteveldt, Principal at Atmosphere Research Group (a company whose advisors analyze the travel industry) discussed the minds of adventurers today and stated, "when we travel, we want unique and authentic experiences." Guests don't want to eat at places they can get when they're home, they want the special experience at an establishment they've never been to before.
Consider leveraging your on-site dining options for guests through targeted social media to get customers through the door. The competition between Airbnb vs. hotel here is nonexistent as hotels are the only type of business able to offer this type of stellar, on-site dining experience for their guests.
5. Perks and Rewards
Comparing the perks, rewards, and benefits of staying at an Airbnb vs. hotel is a no-brainer. Hotels offer more incentives for guests who book with them as opposed to vacation rentals. Many hotels offer guests unique opportunities to join exclusive rewards clubs and special programs. From family-friendly hotels to romantic getaway destinations, hotels offer their own version of a rewards system for patrons staying with them.
Perks and rewards serve as motivation for guests to continue booking with hotels. When deciding between an Airbnb vs. hotel, patrons know the points they earn through their stay at the Marriot could get them a free night on their next vacation, or they're aware their week-long reservation at the Hyatt could mean a big increase in airline miles. Whatever the incentive, hotels excel in the area of perks and rewards for their loyal members.
Vacation rentals don't offer the same opportunities for racking up points and there are no rewards in store for choosing a specific host more than once. When traveling, guests want to feel appreciated and special. Personalized reward programs help patrons feel important and valued for their repeat business. This is yet another way hotels succeed at connecting with guests and predicting their wants and needs.
For the hotel industry, promoting your perks, rewards, and corporate partnerships can boost your business. Make sure travelers know about the incentives to book with your hotel. Share your options on your website, via social media, and through advertising whenever possible. When considering an Airbnb vs hotel, guests will ultimately choose the option which benefits them more.
Hotel perks and rewards like discounts at local restaurants, free afternoon snacks, welcome drinks, airline miles, points, and complimentary future rooms serve as a big draw for budget-conscious customers. These extras sweeten their hotel stay and act as a driving force to keep business growing at traditional establishments in the Airbnb vs hotel debate.
The hospitality industry continues to adapt and hotels adjust as more modern housing options pop up. Implementing positive changes and embracing unique qualities are just a couple ways hotels succeed at maintaining their positive reputations among the rise of Airbnbs and other vacation rental websites.
Travelers today have many options when it comes to lodging. Airbnb can appeal to people for the homey atmosphere and variety of choices, but there's no reason for hotel owners to get discouraged. Focus on the strengths of your business, promote and play them up. Hotels offer a unique hospitality experience that can't be beat by vacation rentals.
---
Featured image via Pixabay. All post images licensed via Flickr or Pixabay licensing.