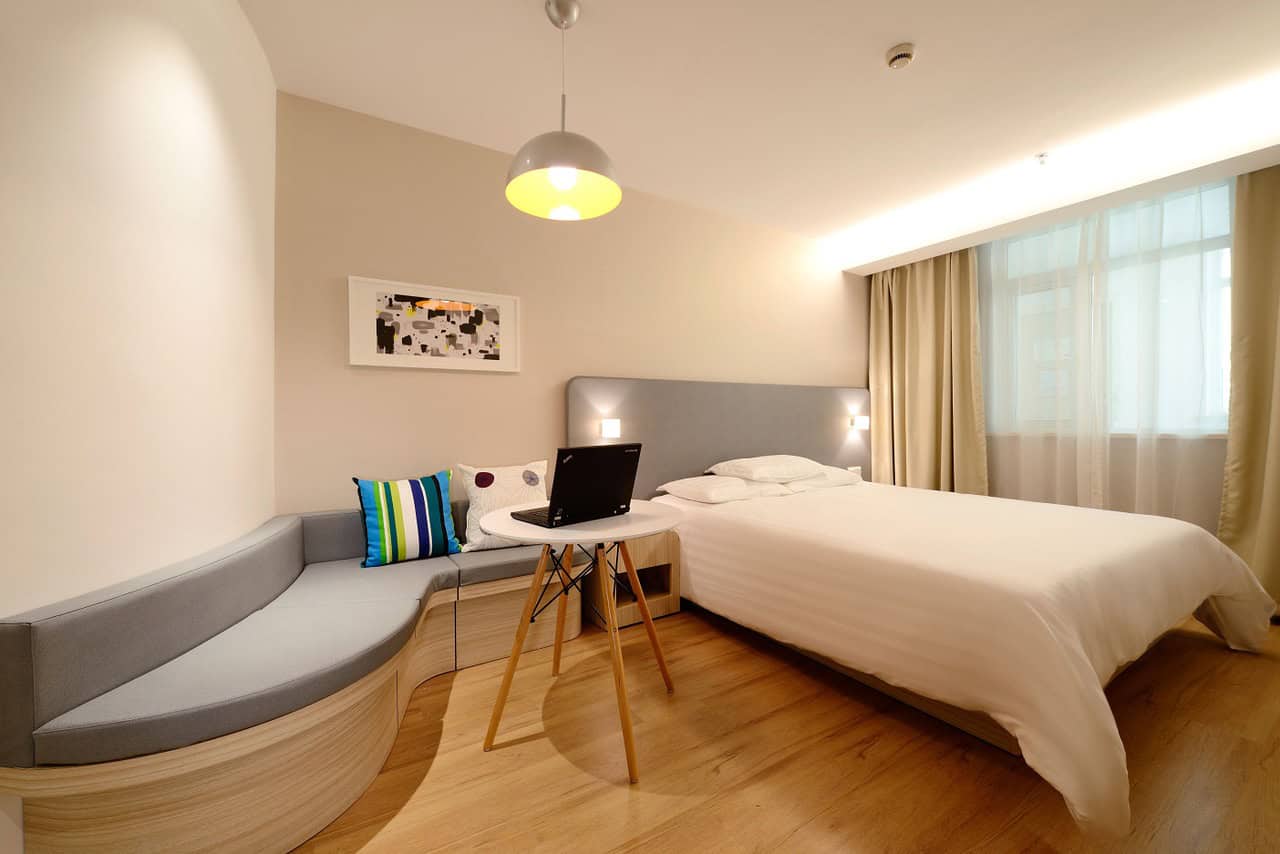 AirbnBoutique: How Boutique Hotels on Airbnb are Succeeding Instead of Competing
Disruption is the name of the game these days—a reality that the lodging and hospitality industry has been struggling with for years now.
Remaining competitive in the rapidly changing lodging and hospitality industry doesn't have to be so competitive, especially when boutique hotels on Airbnb are finding great success in forming partnerships with the industry disruptor. Attracting guests to your boutique hotel is both easier and harder than ever before. Competition has intensified, but there have never been more potential ways to reach guests than there are today.
We know that we're not telling you anything new about disruptive technologies to the lodging and hospitality industry like Airbnb. It's an everyday reality that has completely changed how hoteliers do business. With the emergence of the now flourishing sharing economy, hospitality companies that don't adapt won't last.
But for a smart boutique hotelier like you, the sharing economy means opportunity! Let's qualify what we mean when we refer to this:
The sharing economy: an economic system in which assets or services are shared between private individuals, either free or for a fee, typically by means of the internet.
Investopedia defines the sharing economy as: "an economic model defined as peer-to-peer (P2P) based activity of acquiring, providing, or sharing access to goods and services that is often facilitated by a community-based online platform."
There are plenty of other definitions out there, but they all revolve around the same concept: people helping people with goods and services while cutting out the middleman. In a lot of ways, this is how the world used to operate before the industrial revolution and the emergence of big business—the truly global kind.
So, now we're moving rapidly toward a world that reflects the concept of once old, now new. Companies like Airbnb provide connective technology platforms that enable P2P transactions on a global scale, without the middleman.
Normally, disruption of this sort will impact a smaller business faster and much harder than the larger counterparts, simply because a larger company has more resources and capital on hand than the boutiques. This provides the larger business entities with a bit of protective shielding…for now.
However, the advantages of boutique hotels are many. For those who can adapt and adopt this new model, hotels on Airbnb have quite the opportunity.
The Boutique Hotel Airbnb Lure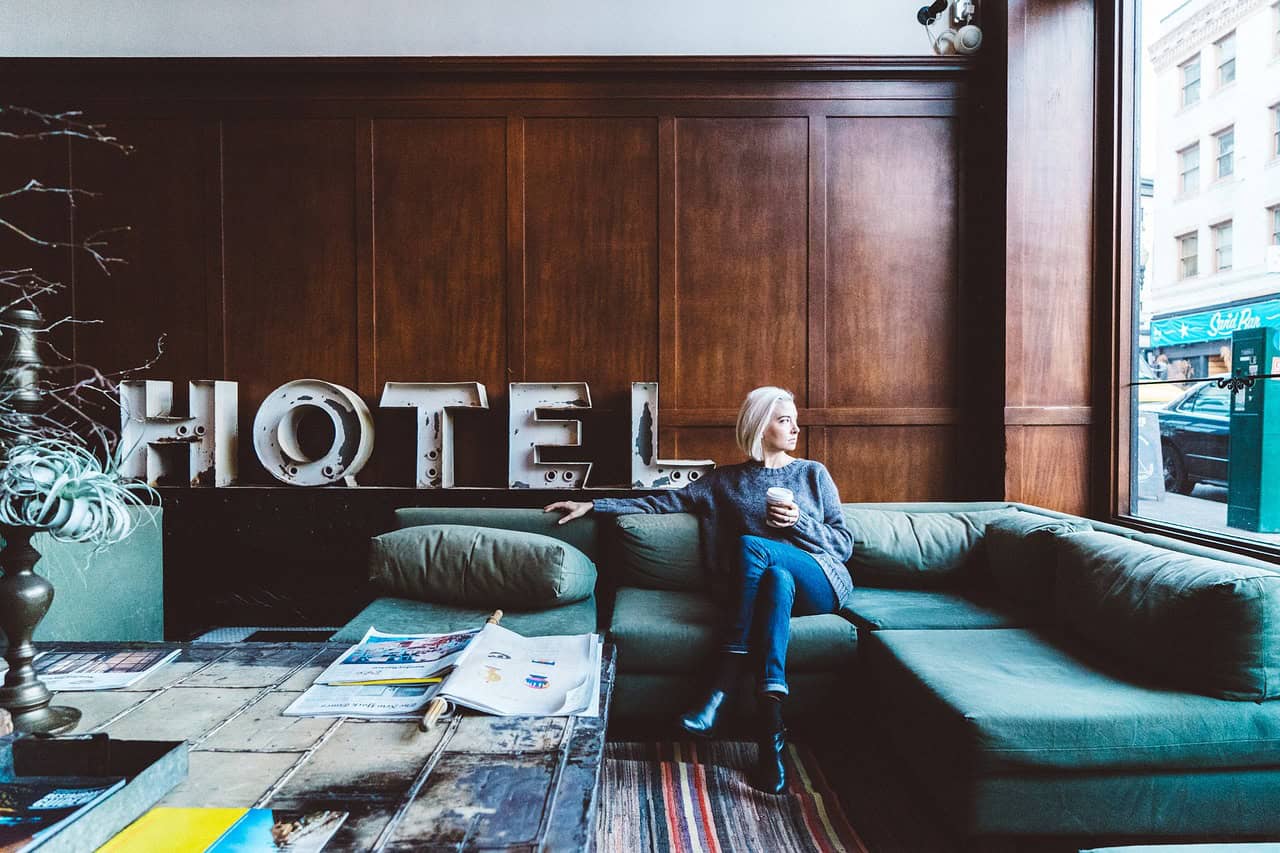 Airbnb made industry headlines with an open letter written to boutique and independent hoteliers. The letter was an invitation to boutiques to join the company's technology platform, stating that the intent was to partner, not compete.
The concept itself was logical. Both boutique hotels and Airbnb offer the same concept to customers. They thrive by providing guests with memorable experiences hosted in unique spaces.
From Airbnb's perspective, boutique hotels are excellent candidates to help Airbnb in its ongoing mission to provide the very best experience to travelers. A partnership between boutique hotels and the global travel platform not only makes sense, but it's a win for everyone involved.
In the open letter, Airbnb explained that boutique partners would have access to Airbnb's global community of guests from more than 191 countries. In addition to this, the company also offers lower fees compared to OTAs, no long-term contracts, and control over when hotel inventory appears on Airbnb.
In short, why not create a likeminded partnership and cut out the expensive OTAs altogether?
Notably, the letter also excluded major hotel groups. Instead, by focusing on precisely what boutiques specialize in—unique spaces and personal hospitality that creates lasting experiences—Airbnb proactively chose to extend one heck of an olive branch to boutique hoteliers.
Airbnb's Edge: HotelTonight
The success of Airbnb, as well as its reputation as a disruptor, occurred almost overnight. The concept is to provide a sharing platform that connects travelers interested in visiting and staying in unique places (while saving money) with people who want to host them (while making money)—and this caught on quickly.
With a few taps, people could suddenly monetize their properties, skills, and talents in new ways by hosting travelers. Airbnb provides these "hospitality entrepreneurs" with a way to showcase their spaces and their passions while making a profit along the way.
Similarly, travelers found a safe, secure, and much more cost-effective way to travel to new and exciting places. Instead of booking at a large chain hotel, travelers could easily book a room—or even a whole home—in moments. And of course, unique, interesting, and aesthetically pleasing locations are always in high demand.
The secret to Airbnb's success is no secret: connect people and give them a platform that easily improves their lifestyle. By "creating a place where people can belong through healthy travel that is local, authentic, diverse, inclusive and sustainable" (Airbnb Mission Statement), the company became a smashing success.
But for the lodging and hospitality industry, Airbnb is a very real disruptive entity.
For years, industry headlines have reflected the hospitality industry's unease (and downright dislike) of Airbnb's wild success story. In an already mature and highly competitive business landscape, the arrival of a technology-based disruptor was not welcomed with open arms. For boutique and independent hoteliers, this only made attracting guests harder.
That is until Airbnb unveiled its plan to acquire another technology-based company called HotelTonight.
HotelTonight is a booking platform that (you guessed it) carries a wide selection of hotel properties that can easily be booked last-minute. For many travelers, especially those traveling for business, this user-focused booking service alleviates a great deal of stress last-minute travelers experienced before technology platforms like this emerged.
The company didn't stop with HotelTonight, either. More recently, they've integrated other technology platform partners into Airbnb's infrastructure like HotelRunner and SiteMinder. Once again, the focus here is to offer guests the very best in unique experiences and stays, be it in a home, a hostel, boutique, or more.
With the acquisition and integration of HotelTonight, Airbnb then wrote the now infamous open letter inviting boutiques and independent hotels to join the company in a mutually beneficial partnership.
The Airbnb Hotel Filter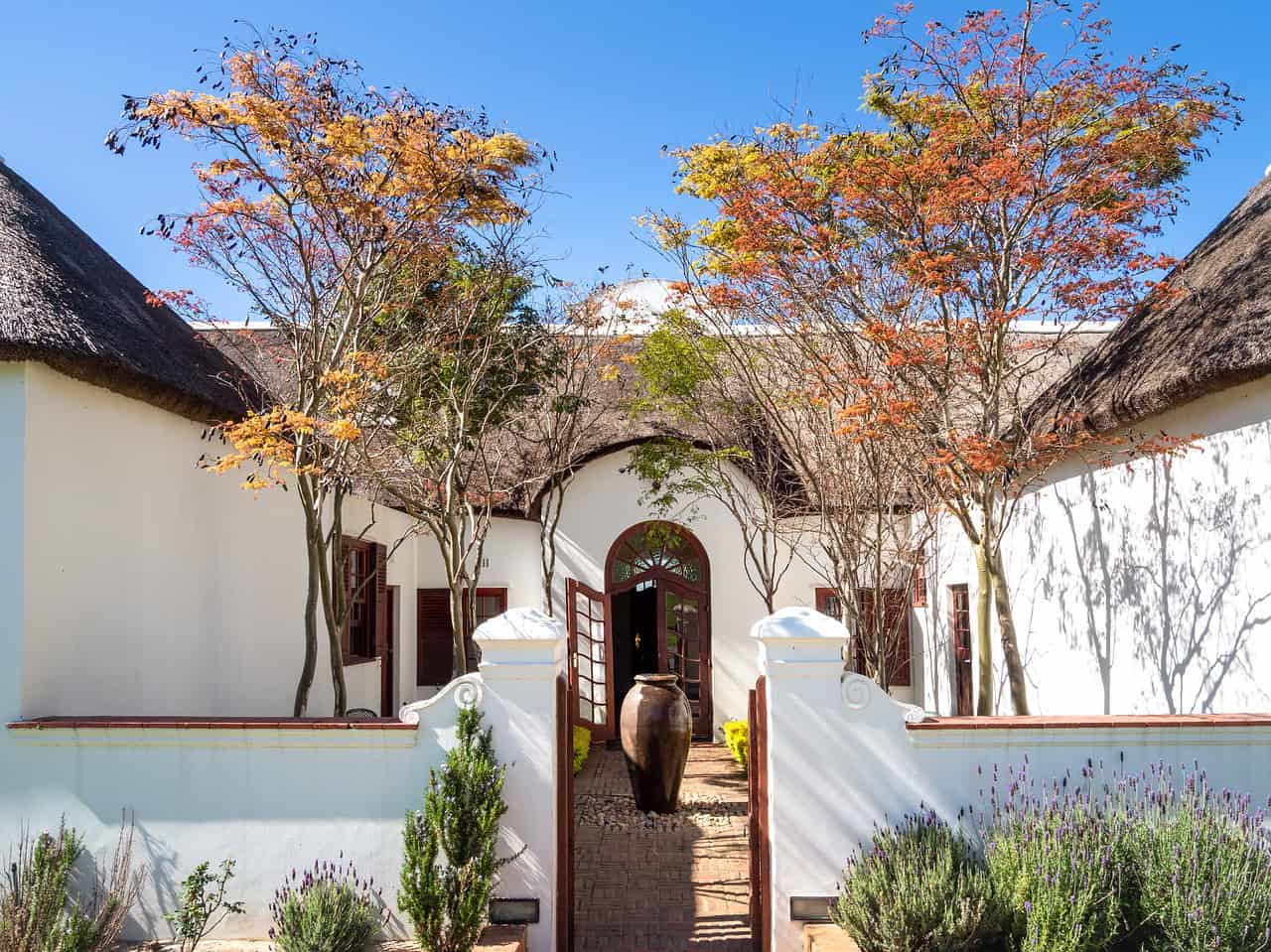 For many travelers, staying in a hotel is preferred. Despite the high demand for unique spaces and interesting rooms, some people simply don't feel comfortable staying in another person's home.
Through the integration of boutique hotel-focused technology and the inclusion of hotels as an option now, Airbnb found a way to capture these travelers as well.
When searching on their website for a place to stay, users can select the Hotel Room filter and still search for a special travel space that Airbnb is known for.
Thus, the partnership model between boutique hotels and Airbnb begins.
The many benefits of a partnership with Airbnb are obvious to your boutique hotel. However, how can you be sure that partnering with Airbnb is the right choice for your boutique? How do you maintain your status and reputation as a boutique and independent entity without becoming just like the big corporate chain hotels you so clearly distance yourself from?
This is a real concern for boutique hoteliers when considering a partnership with a large and disruptive company like Airbnb. It's precisely why boutiques and independents don't (usually) partner with the larger chains. Your independence and status as a boutique is what makes you a destination for travelers in the first place.
Many people don't want the corporate experience when they travel. They want unique. And quite frankly, they want something special. This is why boutiques and independent hotels exist.
There's always the concern that partnering with a large business entity may damage a boutique's reputation. Or worse, that entity may start flexing its muscles once the relationship has been solidified.
Yet again, Airbnb has thought of this and has designed a plan that (should) alleviate these boutique and independent hotelier concerns.
Airbnb has listing standards designed around its core mission; they are a strictly anti-mass-market chain. While they openly welcome any boutique and independent hotel to apply to Airbnb, they will not accept just anyone.
The expectations for being able to list on Airbnb include:
Properties should have a unique, independent environment and style (for example, boutique or lifestyle hotels, not mass-market chains). Some of the qualities that make these properties a particularly good fit for Airbnb include:
Vibrant common gathering spaces and/or events
Guest rooms with personal touches that are individually unique and/or local in design
High-quality photos on the listing page that showcase the design of the property and what guests can expect
Accessibility features that are helpful to guests with limited mobility
As you can see through this vetting process, Airbnb focuses on what made the platform so successful; offering something different from everyone else.
Is Your Boutique Hotel on Airbnb Yet?
Boutique and independent hotels happen to be our clients and our interest is in providing you with useful and evocative information. Giving you every advantage is what drives us, be it helpful industry tips and advice, potential opportunities to expand your guest bookings, and of course, managing all of your hot water needs!
As one of your professional partners, we think it's important to highlight other potential partnerships that will give you an advantage.
The lodging and hospitality industry is more competitive than ever because of today's expanding technology innovations. Boutique hoteliers need to leverage every advantage to stay successful while growing business.
Now is the perfect time to form a mutually beneficial partnership with Airbnb (and others like them) so you can keep giving your guests the excellent service and truly memorable travel experiences that will last a lifetime.
So, have you partnered with Airbnb yet? If not, why? If they do accept your boutique hotel on Airbnb, what has your experience been like so far?
Let us know in the comment section below!
For more ideas, tips, and best practices to help you manage your hotel and thrive in the competitive hospitality industry, visit our blog.
---
All images licensed for use via Pixabay.