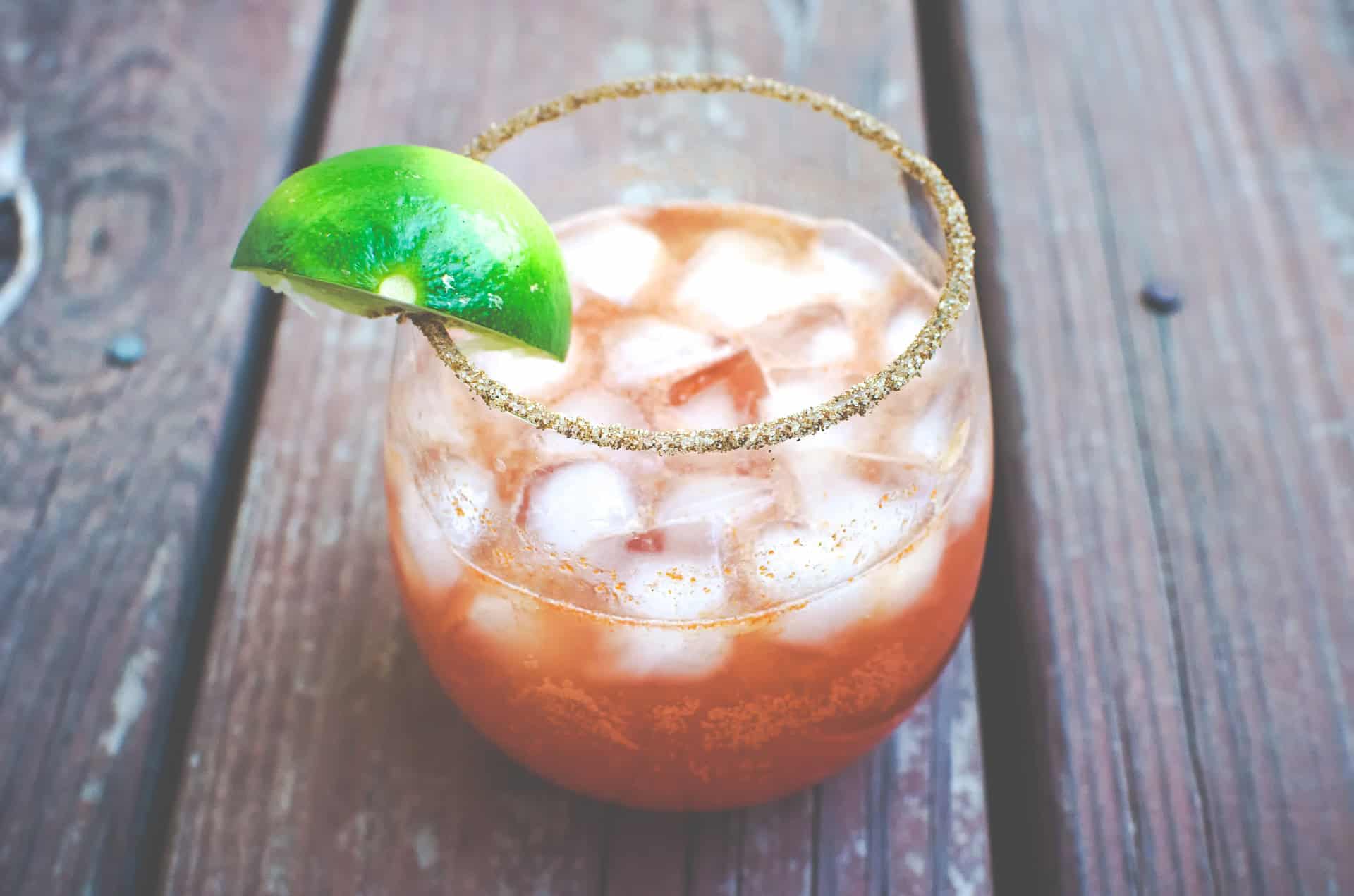 Everything You Need to Know About Spicy Beer
Calling all zesty food fans out there! Spicy beer is here and packed with kickin' chili pepper flavors you'll love!
First inspired by the classic Mexican drink, the michelada, spicy beer is a cold and refreshing beverage with a distinctive heat. Craft beer drinkers all over rave about the spicy beer's intense essence and rare combinations. From roasted chipotles to jalapeños and liquid smoke, the flavor profile of a classic spicy beer takes your craft brew game to a whole new level.
Available all year round, spicy beers (or better known as chili beers) range from sweet to fiery, and always offer up a seriously delicious taste no one can resist.
When spicy beer was first introduced into the market, many avid beer drinkers and homebrewers found these unique ales to be (believe it or not) strange and not spicy enough. Spicy beer challenged several brewing norms, giving traditional brewers a run for their money. Today, after experimenting with flavors and adjusting ingredients, breweries all over the world have perfected their combinations to create the best, most sizzling spicy beer flavors out there.
Originating from the bold flavors of Latin America, the spicy beer's "palate scorching" taste bodes well with both light brews and heavier ones too. Authentic hot sauces, pepper juices, and oils blend well with any pale ale or lager recipe to produce a fiery beverage unlike any other beer.
The tangy spicy beer is also unique in the way it's prepared. Spices and peppers are added to the mixture at different times throughout the brewing process to control the various hotness levels. Brewery owners everywhere are getting more and more creative with this brew, cooking up one-of-a-kind spicy beer options.
Looking for inspiring spicy beer examples? Check out Sweet Heat from Portland, Oregon, a tasty mixture of peppers and apricots, or Mexican Cake from Mt. Pleasant, South Carolina, made with vanilla beans, cinnamon sticks, and habanero peppers. Try a few samples to get ideas for your own brewery's take on the spicy beverage.
What Is Spicy Beer?
Spicy beer is exactly what it sounds like. It's a beer that's… you guessed it, spicy! This super flavorful brew with a kick is infused with many different herbs and spices. From sweet peppers to spicy chiles, the hotness levels of these brews vary based on ingredients used. Delicious spicy beer comes in all types of styles: stouts, pale ales, lagers—you name it. More commonly referred to as a chili beer for obvious reasons, spicy beer pairs well with Mexican food. This beer also makes a great surprise ingredient for cooking!
A typical spicy beer ranges from 4.5 to 8.0 ABV and evokes a strong aroma with hot, sometimes sweet, and spicy flavors. An authentic spicy beer is best when brewed with the freshest peppers or dried chiles and mixes well with hints of citrus, fruit, and chocolate. In fact, the pairing options and flavor notes for spicy beer are widely varied. There are beers with a mild heat, grassy, green notes, and others with a dark, smoky flavor and extra hot spice.
A potent beer ingredient, the variety of hot peppers and chiles used in the brewing processes are typically roasted before they're added to any beer mixture. Prepping and cooking the ingredients ensures that the flavors are fully developed, creating a spicy beer with many flavor dimensions.
Several popular breweries today put their own twist on classic spicy beer recipes with smoky chipotle and Sriracha accents added throughout. The spicy beer craft brew comes bottled or in a can and tastes best when served in a pint glass. This hot beer is meant to be consumed slowly as the spicy flavors will continue to build and increasingly become more intense over time. A spicy beer tastes amazing alone of course, but this beer also works great for cooking. Try adding a spicy beer to your restaurant's winter chili or fajita recipe.
If you're looking for inspiration as you dream up your own spicy brew, check out a few of the hits from craft breweries. Here are some of the best spicy beer options to check out:
Why Offer Spicy Beer at Your Brewery?
The brewery competition today is tough. Smaller brewpubs and brewery restaurants are popping up all over. Now more than ever, it's important to brainstorm new and innovative ways to help your brewery stand out from the rest. The addition of a tasty, trendy, zesty spicy beer to your menu could be the perfect one-of-a-kind beverage to set you apart!
According to the Brewers Association, in 2017 alone, over 6,000 total craft breweries opened up. As business continues to boom for this industry, a specialty brew like a fiery spicy beer will impress your current customers and attract new patrons in to taste the fuego beer they've been hearing so much about.
Rosé inspired beer, pizza beer, and kombucha beer are just a few of the contemporary beer flavors currently prevalent in today's modern craft brewery world. Unique beers are popular and fun, whether they're tempting beer aficionados or attracting new beer lovers to the scene. In the beer industry, it's vital to the success of your business you mix up your offerings and give your loyal customers new flavors to try so they keep coming back for more.
Give your brewmaster a fun challenge and let them brew up a different, spicy beer. Like a pumpkin ale or other flavored beer, spicy beers offer a lot of room to play around. Your brewer may want to add ghost peppers, habaneros, or even experiment with heat from wasabi and cinnamon. With spicy beer, you can have fun brewing and really use your imagination.
While a spicy beer is a perfect beverage in the hot summer months, the heat and spice are also great for keeping your customers "warm" during long Midwestern winters. The contrast of a refreshing beer with the aftertaste of hea, is something that will impress your patrons and give them a beer to talk about.
Get in on This HOT TREND in Beer Today!
Spicy beer has found so much success among frequent brew drinkers because of its killer flavors unlike anything else you've ever tasted. Whether you choose the sweet and spicy route or go full on hot, spicy beer combines well with a variety of ingredients and pairs well with all kinds of food.
Once you have the recipe worked out for your spicy beer, have fun working with your chef (or partnering with a local restaurant) to pair the beer with a perfect meal. Select elements in the beer to compliment the flavors in the food. Customers love pairings and it will give them a reason to try a new flavor.
Spicy beer is great for a party or special event at your brewery as well. Consider hosting a fiesta night at your brewery, or a fun Cinco de Mayo party to ring in your brand new spicy beer flavors and allow customers an opportunity to take a spicy sip. Spicy beer goes great with traditional chips and salsa or nachos, of course, but you can add a modern twist to your Latin festivities and serve up your various spicy beers alongside your main dishes as well.
Take a look the great pairings other brewery restaurants are serving up to generate new ideas for your own place. Spicy beer options like Taos Green Chili Beer would work great with tomatillo salsa, a Stone Smoked Porter with Chipotle Peppers sounds delicious alongside grilled steak tacos. Of course, nothing sounds better than a Mayan Chocolate Chili Ale for dessert.
Spicy beers have many different flavor profiles and go great with a variety of spicy foods—pair spicy beers with Indian, Thai, or Italian foods as well. Beer makes a great base for chili, curry, and stew. Incorporate beer into the recipe and then pair it up for exciting menu options.
If you're ready to add some fire to your menu, consider a spicy beer! Whether you're running a brewery alone, or a brewery and restaurant, spicy beer is a fun departure from the norm. These beers aren't difficult to brew, with a few added ingredients and creativity.
You've heard these drink orders before… "Bloody Mary, extra horseradish and extra spicy," or "dirty martini with blue cheese olives, extra dirty." The fact is, many people enjoy their drinks exactly like their food; bursting with flavor and seasoned to perfection. Spicy, hot foods are becoming more and more popular, whether it's in chips, snack foods, sauces, or of course…beer. Spicy beer is a hot trend you don't want to miss out on. If you've been looking for new ways to mix things up and attract more business to your brewery, put some spice on your menu!
So what are you waiting for? Give beer drinkers what they want and create your very own spicy beer recipe to knock their socks off. Add a little kick of spice to your traditional pale ale or throw in a few roasted chilis to enhance your classic stout recipe. Now's the time to add a modern twist to your beer menu and show customers how satisfying (and spicy) creativity tastes!
---
Featured image via Pixabay. All images licensed via Pixabay or Flickr/CC licensing.