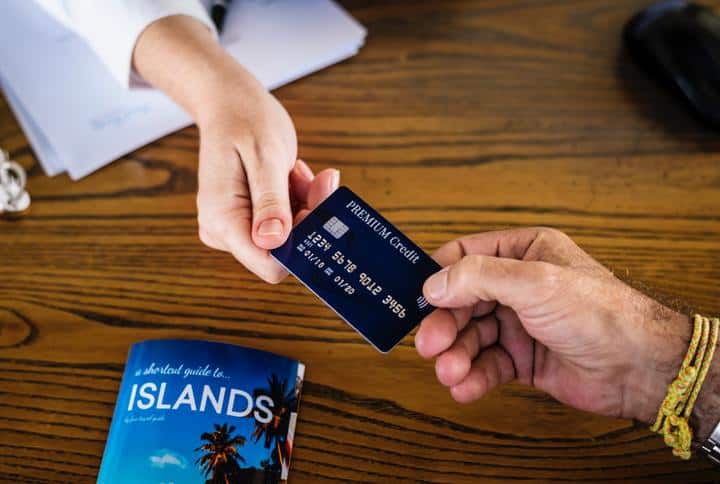 How to Avoid Hotel Data Breaches: 5 Tips to Protect Your Customers
Hotel data breaches put both your hotel business and guests at risk.
Did you know the hospitality business is considered the most at-risk industry for data privacy concerns? The unfortunate reality is hotel data breaches and hacks are a huge worry for travelers today. Hoteliers must step up to protect their guests to ensure any and all sensitive information stays secure. From educating yourself to training employees and investing in an insurance plan as a backup plan, there are many impactful ways to safeguard your hotel data system today.
Hotel data breaches are the last thing you want to leave a negative mark on the cozy inn, resort, or bed and breakfast business you've worked so hard to build. As a leader in the hospitality industry, you likely already know you and your employees are tasked with protecting the private information of each guest while also working hard to help every visitor feel safe and secure with their lodging choice.
Think about it like this: guests who book with you instantly provide you with their payment information, full name, address, and contact information. It's up to you to protect this private information and maintain the trust within customer relationships. Most hotel data breaches happen when businesses fail to realize the important role they play above and beyond providing a lodging service.
According to Hotel News Now, "Hackers continue to target the hospitality industry with sophisticated attacks on secured data." The number of hotel data breaches only continues to increase over time. Check-in and ask yourself, am I taking all the necessary steps to ensure the safety of all hotel data? Is guest information kept private and secure? If you're not 100 percent certain, make the effort to implement changes and improve your hotel business today.
Remember, your success as a hotel owner or manager is measured by your ability to provide a top-notch hospitality experience for ALL guests; this starts with prioritizing safety above all. Any and all establishments are at risk for hotel data breaches. Now's the time to ensure all efforts are in place to set yourself up for safety success!
If you're worried your establishment is not properly prepared to handle hotel data breaches, here are 5 simple ways to protect the private information of both your business and more importantly, your guests.
5 Ways to Protect Your Guests and Your Business from Hotel Data Breaches
1. Audit and Asses Risk of Your Current System
Take a look at the type of processes currently in place to keep data secure at your hotel. Identify strengths and what's working as well as the weak areas where hotel data breaches might likely creep in. Key elements to evaluate include:
Any third-party booking sites your establishment works with
Online reservation systems
Payment and billing systems
Wi-Fi and server settings
Electronic room key technology
Travel agents
Mobile check-in/check-out capabilities
Consistency across different locations
These are the most popular areas where hotel data breaches such as identity theft are likely to originate. Auditing the current state of these prime hotel elements will provide you with a clearer understanding of what needs improvement.
In addition, think about what you and your employees are actively doing to decrease risk. Is credit card information saved on files that can be easily accessed, or is payment information written down? How are basic guest details like full names, addresses, phone numbers, or emails saved? Who has access to this sensitive data, and are passwords required? If your current system doesn't lend well to protecting sensitive information, then it's time to switch it up.
Choose a technology safety system designed to protect hotel data. The right processes in place will better protect your hospitality business and the private information handled every single day.
2. Take the Time to Train Your Employees
At the end of the day, avoiding hotel data breaches starts with those closest to the data itself—you guessed it—your employees. It's crucial to not only educate yourself on hotel cybersecurity best practices but your hotel concierge staff as well.
Help your employees learn the right and wrong ways to share private information. Teach front desk staff website warning signs and show them what online situations are considered safe or unsafe. Their ability to properly identify a possible security breach will, in turn, help your business avoid severe data hacks.
An educated staff also means happy guests. Travelers who might be worried about hotel data breaches will likely turn to employees for validation. Guests who find themselves comforted and secure after speaking with one of your highly-informed employees will feel good about their experience at your inn.
Even more importantly, if your hotel is part of a branch, ensure training is consistent across all locations so there are no hiccups in the state of your business's online security efforts. Hotel data breaches at one location could impact the entire business as a whole. Trained employees across every branch will help avoid any mishaps.
3. Take a Cybersecurity Training Course
A great way to kick off educating your team is a cybersecurity training course! There are many different helpful options out there, both online and in-person, for those looking to learn more about the types of data breaches the hospitality industry is at risk for.
Armor said it best, "While consumers are the ultimate victims, it's the hotel's IT infrastructure that's usually the target. Unfortunately, most hotels do not have a dedicated on-site cybersecurity staff (or even IT staff for that matter."
The fact of the matter is, this is probably true. You might always not have a cybersecurity or tech team in the back of your hotel taking action, which is why it's up to you and your team. These training classes are a smart way to elevate your business among the competition by providing guests with a concierge team who understands the ins and outs of hotel data breaches (and how to best avoid them).
4. Invest in High-Quality Cybersecurity Insurance
Cybercrime has the ability to strike at any moment. Investing funds towards a helpful insurance plan will protect against hackers, as well as protect both your business and guests impacted. Any time there is risk, insurance is the responsible way to go. Think of the brand new car you purchased or your very first home; insurance is a no-brainer. The same should apply to your hotel business.
Common situations where cyber insurance is helpful include online deception and hotel data recovery instances.
For example, let's say one of your front desk employees is checking in a new guest, but inadvertently opens a spam link or clicks on a fake email they thought was from the management; the next thing you know, chaos ensues. Now a hacker has control of your organization's data and you're freaking out! Hold on, no need to worry here. Your handy cybersecurity insurance will protect you against these headaches and cover any sort of payment required to gain access to your private data again.
Along with this, the data recovery process from a hotel data breach is time-consuming and (yes, you got that right) expensive. Again, insurance here will aid in this tricky process so you're not left out there to figure everything out alone.
5. Have a Backup Plan in Place (Just in Case)
A backup plan is key. Repeat after me: Do. Not. Panic. There is no way to really know when hotel data breaches are going to strike. Work with other members of management to map out a backup plan that addresses how you'll handle the situation and inform guests, in addition to how you'll continue to operate your business during the cyber-attack.
Think about it like this: an unfortunate display of a company who was not quite prepared for a hotel data breach is Marriot. They have been coping with one of the hospitality industry's largest data breaches ever. As such an established chain, they weren't expecting this type of turmoil that compromised hundreds of guest's sensitive information. A clear backup plan in place, along with well thought out, prepared crisis communication messaging for guests might have cushioned the blow for this well-known hotel chain.
Time Sharing Today sheds light on the most important take away here. "With a few clicks, customers share their mailing address, phone numbers, and date of birth of the lady or gentleman. After making a reservation, a contract of trust is established with the hosting hotel, which is greatly responsible for the protection of their clients and their data."
All in all, the world only continues to become more technologically advanced and this will not slow down any time soon. As the hotel industry advances with virtual room helpers, electronic keys, mobile check-in/booking capabilities, and more, the risk for hotel data breaches is at an all-time high.
Take action today and implement these tips to ensure your hotel is safe from harm. Steps in place to avoid any cyber scams and effective procedures in motion will put your establishment in a good spot if hotel data breaches ever strike.
For more ideas, tips, and best practices to help you manage your hotel and thrive in the competing hospitality industry, visit our blog.
---
Featured image and post images licensed for use via Pxhere and Pixabay.